The ABS has released dwelling construction data for the March quarter, which recorded a small rebound in dwelling commencements but a fall in completions.
According to the ABS, the number of dwelling commencements rose by a seasonally-adjusted 3.8% over the March quarter, but fell by 1.6% over the year. Detached house commencements rose by 1.3% over the quarter but fell by 10.4% over the year, whereas unit commencements rose by 7.6% over the quarter and by 14.1% over the year: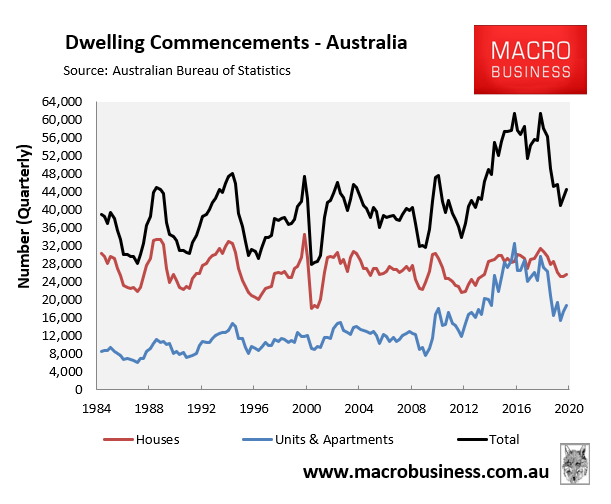 There are 1087 words left in this subscriber-only article.