Via the AFR:
The federal government will consider tax and regulatory concessions to help attract capital and skilled workers fleeing Hong Kong and to make Australia an international financial services hub.

The push by Liberal senator Andrew Bragg and financial services leaders for a regional financial centre in Sydney is being given early consideration by Treasurer Josh Frydenberg as he looks to boost the COVID-19 ravaged economy.

Senator Bragg, a former Financial Services Council policy adviser, has written to Mr Frydenberg and suggested the government include reforms in the October federal budget to capitalise on Hong Kong's "collapse as a credible financial centre in the region".
Yawn. This comes up every so often. It's never happened for a few reasons. Probably the main one is we're fat and lazy.
Hong Kong is a fig leaf for CCP finance and trade. Huge numbers of firms that invest or export into the mainland used to use HK as their base thanks to the rule of law that does not exist over the border. It is fair to say they will be looking elsewhere.
Singapore and Tokyo are the outstanding candidates. Their markets are well developed and have the human capital to do it, and much more efficient government policies, including low taxes.
Their problem will be that they are pretty good in tackling corruption. So they are likely to take the best of the investment.
That will mean Australia's only advantage is its usual: malleable ethics which will only attract the kind of businesses we don't want or need. We'll probably get a bit of this.
Aside from anything else, if you were escaping HK today to keep your money engaged with, but safe from, the CCP then Australia is not a great idea is it? We're the US "tip of the spear" in Asia.
We're decoupling from China not integrating and thank dog for it!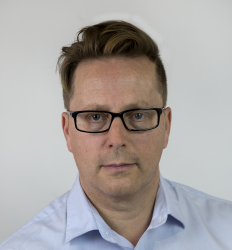 Latest posts by David Llewellyn-Smith
(see all)