First from Ian Verrender:
Forecasting is never easy. You only need to look at the rosy forecasts dished up by Treasury over the past decade. The Reserve Bank hasn't been any better.

They've pretty much all been wrong. Wages growth has been set for an Apollo mission-style take-off every year in recent memory. Inflation, household income and, until recently, GDP were all on the cusp of returning to normal. Until they didn't, and the prediction was repurposed for the following period.

The problem is always in the underlying assumptions. And this week's effort is likely to continue that trend.

Take the JobKeeper extension plans. In the first six months of the program, the Federal Government spend is forecast to come in at $70 billion. For the six months to the end of March, it is budgeted at just $17 billion.

While the amount of money is being reduced by a few hundred dollars a fortnight, it's pretty clear by those estimates that Treasury reckons a vast number of those currently on the scheme won't be after September 30.

At the moment, roughly 3.5 million Australians are receiving the payments via their employers. The question no-one can answer is how many will move back into privately funded employment and how many will move onto unemployment benefits.

The logical conclusion from this is that government spending is likely to be, and needs to be, elevated at levels well beyond the forecasts to keep the economy afloat.

One assumption that appears entirely unrealistic is that international travel restrictions could well be eased by January.

Let's just put aside the travails in Victoria right now. Even if that hadn't taken place, given the second-wave virus outbreaks coursing through North America and Europe and the escalation of a first wave in Africa, what are the chances of open borders by the new year?

Australia went into the pandemic with a clear suppression strategy, but the effective elimination of COVID-19 in several states and NZ has a growing number of economists advocating elimination.

When it comes to economic forecasting, however, that assumption plays a mighty big role.

First, it would allow a limited resumption of international tourism and the inflow of foreign students, our third-biggest export industry.

Second, and more important, it would reinstate one of the biggest drivers of Australian economic growth: immigration.

While we skite about our "miracle economy" and 28 years of uninterrupted growth, a large part of that has been down to simply adding more people to the population. The bigger your population, the bigger your economy. So, adding people equals growth.

In recent years, immigration has accounted for 64 per cent of our population growth and, according to a Federal Government study, by 2050 will contribute $1.6 trillion to GDP.
Forecasting is not that hard. Just project the opposite of RBA and Treasury.
Gittins chimes in:
Were you shocked by the news of the highest budget deficits since World War II, leading to net public debt already up to $488 billion and expected to hit $677 billion by next June?

Such shock seems to have been the main goal of Thursday's budget update. The government's spin doctors announced the fate of both the JobKeeper wage subsidy scheme and the temporary doubling of the JobSeeker unemployment benefits two days earlier so as to now heighten public concern about all that money being spent, and get us to accept the government's decision that spending should be wound back pronto.

…It's estimated that two-thirds of companies – and their employees – will be off JobKeeper by early next year. Which will be fine provided the economy bounces back as strongly as the government seems to believe it will.

But Treasury's forecast that the economy will grow by 2.5 per cent in 2021 seems optimistic to me – and in any case, wouldn't be sufficient to do much to turn around the 870,000 jobs lost between March and May this year and the million workers who saw their hours cut.

What seems clear is that the government is anxious to rein in the growth in its spending so as to limit the growth in its debt.
Amid near-total deficit irrelevance. Even the pathetic ratings agencies can't muster a damp squib against the debt. And who cares if they do.
Deficits are being monetised worldwide. Get over it.
A poor look for Depressionberg turns downright shocker when we add David Crowe:
Personal tax cuts will be on the agenda in the federal government's next intervention to lift the country out of recession after a grim budget update warned of deeper deficits, debt and unemployment.

The Morrison government will consider faster tax cuts for millions of workers as well as tax incentives for employers in a bid to lift household demand and prevent a 19.5 per cent fall in business investment.

Treasurer Josh Frydenberg named workplace reform and infrastructure spending as priority measures to rebuild the economy, but Labor dismissed his budget statement as a "missed opportunity" to create jobs.
The wealthy that are slated for tax cuts and will just save the dough, as we all know.
So, emergency support for millions that is being spent en masse by those with the high marginal propensity to consume will be withdrawn with the economy still burdened by the virus, delivering a massive fiscal shock, to be replaced by tax cuts that will be saved won't add to activity at all.
This is mad experimentation with established macro principles in the midst of a one hundred year shock.
Depressionberg has no idea what he is doing.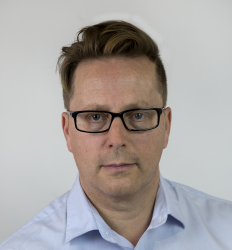 Latest posts by David Llewellyn-Smith
(see all)