Deloitte does not expect domestic travel volumes to return to 2019 levels until 2023, signaling more pain for Australia's tourism industry:
With the borders shut to international travellers, and this likely to be the case until at least the middle of next year, international tourism has essentially ceased. Data released by the ABS has shown year-on-year declines of more than 99%. And it is the same picture for outbound, with overseas travel by Australians also coming to a halt.

As a result, the tourism sector is redirecting efforts to encourage Australians to travel locally.

The resumption of domestic aviation capacity is key, as is the readiness and ability of tourism businesses to operate viably while observing social distancing measures.

But economic concerns, weak consumer confidence and fears around the safety of travel will dampen any revival for the industry.

Australian consumers were gradually feeling safer and more confident to travel again, but sentiment has started to dip, with growing anxiety around the situation in Victoria (see Chart 1 below). With considerable apprehension within the community, the path to recovery will be a long one.

The current resurgence in cases in Victoria, and the emergence of clusters in New South Wales, reinforce the importance of a scenario-based approach when planning for the future, with the specific path likely to continue to change in coming months, or even weeks.

Certainly, as restrictions are lifted and there is more certainty around travel, the hope is more Australians will redirect some of what might have been overseas travel spend on holidays at home.

In the best-case scenario, and should we see no further worsening of the health crisis, and regulatory and economic measures respond favourably, we could expect domestic travel volumes to return to 2019 levels in 2022. In a mid (harsh) or even severe scenario, however, we may not see domestic travel return to 2019 levels until 2023 or 2024 respectively…

Based on expectations that international travel will be possible in early or mid-2021, the recovery to 2019 levels won't come until 2022 in the middle scenario, or even 2025 in the severe scenario…
Earlier this week, CBA head of Australian economics, Gareth Aird, argued (as we have) that the loss of international tourists could be offset, to a significant degree, by Australians choosing to travel and spend domestically:
Australian's spend a significant amount of money offshore every year. But almost all of it is spent holidaying (chart 5)…


We estimate that over 2020 the Australian economy will miss out on approximately$A20bn in foreign spending due to the international border closure (1.0% of GDP). But working the other way is $A38bn that we estimate would have been spent offshore that will no longer leave Australia (based on the 2019 outcome and Q1 20 expenditure of $A13bn by Australian residents offshore).

The question is then around what proportion of that $A38bn gets spent domestically. The short answer is that we do not know. Some of the money will be saved and some of it will be spent (both on domestic tourism and also other goods and services). A back of the envelope calculation means that if about half of that money is spent on domestic goods and services then the overall impact on GDP from border closures is minimal in 2020.

There will certainly be businesses that are negatively impacted and we do not wish to gloss over that fact. But from a pure level of expenditure in the economy, if Australians can spend half of what they would have spent overseas in 2019 domestically then the gap is plugged.
However, whether this money will be spent depends on:
Domestic borders being open, thus allowing free movement within Australia;
Flights being available at competitive prices; and
Consumer confidence.
Without these ingredients, the tourism industry will continue to suffer.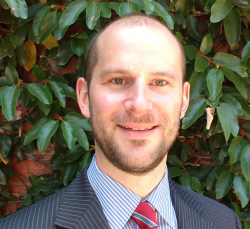 Latest posts by Unconventional Economist
(see all)