A new report from Deloitte Access Economics forecasts that the Australian economy will contract by 3% in 2020, compared with its previous expectations of a 5% fall. Deloitte expects GDP growth of 4.7% in 2021 and 4.4% in 2022.
Unemployment will rise from 7.1% this year to 7.9% next year, and it won't recover to its pre-COVID level until around 2024.
The Victorian economy is expected to be hardest hit by the coronavirus-induced downturn, with gross state product forecast to contract by 1.6% in real terms in 2020-21.
Deloitte also warns that the fresh virus outbreak in Victoria has national implications, given that the state accounts for 25% of Australia's economy.
If Victoria's outbreak morphs into a second wave of outbreaks, Deloitte estimates that it could cost Australia up to $100 billion — in part, psychologically, as people lose faith in governments to keep them safe and therefore spend less:
We assume (1) Australia succeeds in keeping virus numbers mostly suppressed, allowing restrictions to continue to be lifted, (2) a vaccine or good anti-virals are available from mid-2021, and (3) international borders re-open gradually, starting with New Zealand in late 2020, and broadening to cover essentially the world by end-2021…

Australia's relative success in our virus fight gives us more room to open up. Our policies have successfully protected many jobs and businesses that would otherwise have been lost. Many key trading partners have also fought the virus well. And it looks like being a corker of a year for farmers too. So the recession may well have already past its worst. Even so, families are struggling with the toxic trio of high debt, high unemployment, and low confidence, and 2020 is a shocker of a year. The ranks of the unemployed will be badly swollen for a while.

Australia and the world are 'printing money' hand over fist. But the very last thing you need to worry about is any lift in inflation. Demand is dead as a doornail, and wage gains – already weak – are set to fade further.

Globally and locally, interest rates will be nailed to the floor for years. That's because (1) this is a big recession, (2) inflation is as dead as a door nail, (3) governments will bow out of their support, leaving it up to central banks to repair economies, (4) economies are more accident prone than ever before, so central banks will be super cautious and, finally, because (5) interest rates are more powerful than ever…

No migrants, no momentum. Because we take more migrants than most, Australia's overall population growth has been high. And our population hasn't aged as fast as others either, as our migrants are relatively young. But that flow of migrants is now all but turned off. That hurts tourism and education immediately, and it also weighs on the recovery, affecting everything from housing construction to the utilities.

And these effects will linger we assume Australia opens most international borders through 2021, but that leaves total population about a quarter of a million smaller than we had forecast it to be ahead of COVID. That shortfall is probably here to stay.

Meantime JobKeeper has been great at … keeping jobs. It has bought vital time for businesses in the hope that the links between employers and employees can be maintained. But it also means that published job losses and increases in unemployment understate the size of the ongoing challenge. The current shortfall in hours worked – down a little over 10% since the virus rolled in – is a better indicator of how hard it will be to bring unemployment back down across coming years. Worse still, the local areas which already had the highest unemployment have now lost the most jobs in the coronavirus crisis – a blow that's a double challenge…

The virus has taken a sledgehammer to Australia's economy, with no state or territory left unscathed. But they're not all being equally hit… The largest downturn is likely to be felt in Victoria given its current spike in cases, as well as that state's dependence on migration and on foreign students in an age of lockdowns and closed borders…

The Great Lockdown hit service sectors – people businesses – the most.  And NSW is the king of service sectors.  Worse still, its economy relies a lot on migrants, on tourists and on foreign students.  So closed international borders come at a big cost.  And housing construction is hard hit.  But NSW has done a great job in beating back the virus so far, opening up is proceeding fast, and infrastructure is sprinting.  So there's lots to hope for in 2021.

Victoria is likely to take the unwanted title of worst performing state through the COVID crisis.  Population, once a key growth engine, has well and truly stalled.  And Victoria's case numbers were spiking as we went to press.  The need for tighter restrictions has sent job losses soaring and consumers hanging on to their cash rather than spending it.  Infrastructure is the bright spot in this dark near-term outlook until the economy can open back up…

Meantime our economy is held together by lots of sticky-tape. And that's truly great news.

JobKeeper and JobSeeker are the standouts, but a whole range of policies have swung into action to cushion our living standards. Australia's ability to do that was made easier, both economically and politically, by our relatively strong position: the federal budget was balanced, and debt was low when the crisis hit.
This report highlights, yet again, why a hard stop to emergency income support in September is so dangerous. JobSeeker must remain at a higher level for longer and the federal government must embark on a massive stimulus program aimed at areas like infrastructure and public housing.
The last thing the Australian economy needs is forced austerity to 'repay the debt'. This would only crush spending, worsen unemployment, shutter more businesses, and prolong the downturn for little fiscal gain.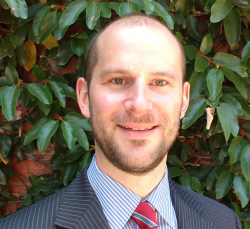 Latest posts by Leith van Onselen
(see all)