by Chris Becker
Iron ore prices shot out of the gates again yesterday, with spot prices up more than 3% with steel rebar futures up nearly 2%, lifting for five days in a row.
Here's the full price list and charts: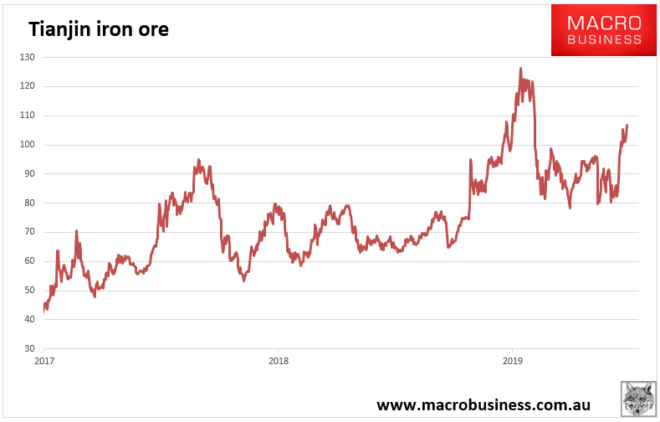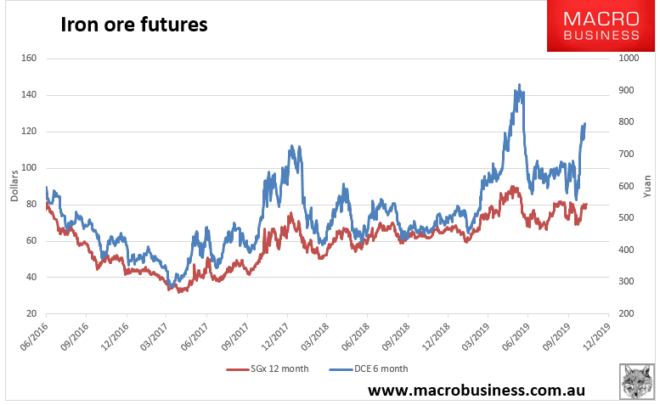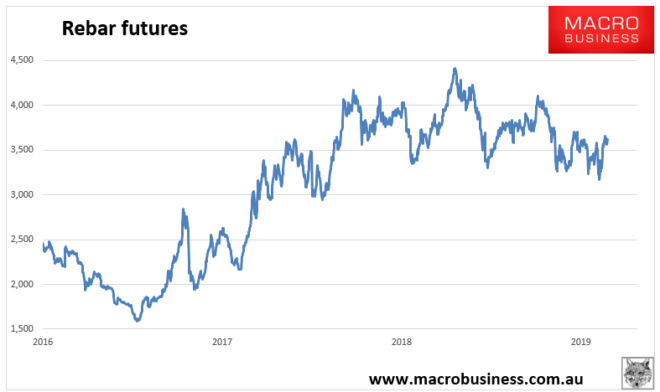 The rally in steel prices may be due to a low inventory level with "rebar and hot-rolled coil stockpiles fallen more than 40% from this year's peak" according to SteelHome consultancy data.
Meanwhile, here comes the blockchain revolution with the first trade in iron ore done digitally. Via Reuters:
China's Nanjing Iron & Steel Co Ltd said on Wednesday it has completed its first blockchain-backed trade in iron ore after booking a $16.87 million shipment of the steelmaking ingredient from a joint venture of miner Rio Tinto.

For the past several years, commodities groups have been seeking to save time and money by using blockchain to digitalise a sector that still relies heavily on paperwork, but have come up against obstacles.

Nanjing Iron spokesperson said the steel mill has acquired 170,000 tonnes – the equivalent of one Capesize bulk carrier – of Pilbara iron ore fines and lump from Hope Downs, a joint venture between Australian miners Rio Tinto and Hancock Prospecting Pty Ltd.
The dollar-denominated transaction, supported by Singapore-based bank DBS and trade finance platform Contour, underscores the inroads being made by blockchain in the commodities sector in China, the world's biggest iron ore consumer.
Latest posts by Chris Becker
(see all)