One of Victoria's top planners, Bill Kusznirczuk, claims COVID-19 presents a "generational catastrophe" that threatens to scuttle major developments in Melbourne and will reshape every aspect of how Australian cities are planned:
Victorian Planning Authority deputy chair Bill Kusznirczuk says the effects of the pandemic will last for years, and will reshape how planners approach high-rises, public transport and other planning issues.

"There will be less demand for high-rise living, with people troubled by higher densities and being located close to each other, sharing lifts and other communal facilities"…

"I do not think there will be a 'business as usual' post-COVID," he says. "This is a generational catastrophe. We will learn from this pandemic and will create a new normal"…

"All high-density developments will be closely considered in light of the coronavirus pandemic"…

"Things like having a lot of people gathering in places like foyers and lifts will need to be reconsidered. People will place a higher value on suburban living as they will feel more safe and secure in the suburbs"…
How is this a catastrophe? 15 years of mass immigration has blighted Melbourne with hundreds of ugly, poorly constructed high-rise towers. This has enriched the property lobby at the expense of urban amenity.
It's not a generational catastrophe that COVID-19 could spell the end of high rises. It is a welcome dawn so many have been waiting for.
If there's one thing Melbourne does not need, it's more cheaply built, unsafe, unattractive high rise blocks.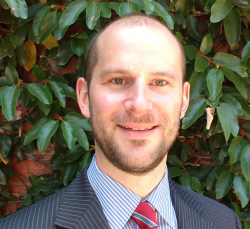 Latest posts by Unconventional Economist
(see all)