China likes to pretend that it's not unleashing credit stimulus but it is. New yuan loans for June are out and evidence is unequivocal. Total social financing was at 3.43tr yuan with banks accounting for 1.81tr of that: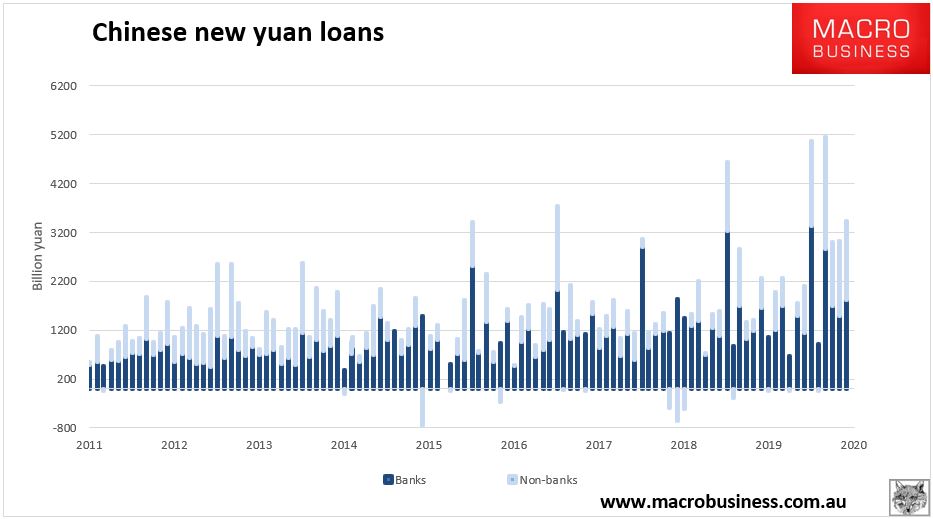 Shadow banks are back in a big way:
There are 1109 words left in this subscriber-only article.