Alarming video footage has leaked of Chinese Communist Party (CCP) police threatening Chinese Australians that speak out against the authoritarian Xi Jinping regime:
The #CCP will hunt you down wherever you go: Witness this video of a Chinese police officer threatening @Horror_Zoo, who lives in Australia, over her tweets about Xi Jinping. CCP insinuates it will harm her family if she doesn't delete her Twitter account. https://t.co/a4OaG3ElC5 pic.twitter.com/HLklmLZgnH

— Kong Tsung-gan / 江松澗 (@KongTsungGan) July 13, 2020
Here's more from Vice:
The authorities in Beijing are so eager to silence critics of the regime that they are now video-calling dissidents in other countries to try and pressure them to toe the party line. And they're doing it while sitting next to members of the dissidents' families.

That's what happened to an activist in her early 20s based in Melbourne, Australia, who used the pseudonym Horror Zoo to protect her identity.

Even though she never revealed her real identity online, authorities in Beijing still managed to track down her parents, and began harassing them in April, trying to get them to force their daughter to stop criticizing President Xi Jinping.

Targeting the families of overseas dissidents is nothing new for the Xi regime, but then Zoo got a video call from a policeman who was at the time sitting next to her father.

"Let me tell you: You need to remember you are a citizen of the People's Republic of China," the policeman said…

"You are not in the country, but remember, if China wasn't great and strong, you would have no status," the policeman said. "I'm telling you the truth, although you are [in Australia], you are still governed by the law of China, do you understand?"

"You can record this call but let me make it clear to you, what you are putting out on Twitter is absolutely not permitted," he added…

Zoo's father is a well-known CCP scholar who teaches philosophy at a university, and he has been urging his daughter to stop her online criticism of the government.

"My dad is very angry with me," Zoo said. "He wants me to go back [to China] and turn myself in."

But she knows she can never return. "I can't go back, if I go back, I will be in prison," Zoo said…

And even though she is in Melbourne, she doesn't feel safe. Zoo told VICE News that an unknown Chinese man was at a Melbourne rally last month taking pictures of all the people in attendance.
I wonder how Ms Zoo feels about the Victorian Andrews Government's cozy relationship with the CCP and its Belt and Road Initiative deal?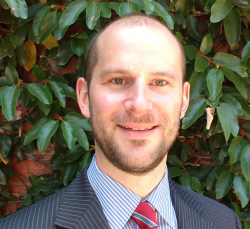 Latest posts by Unconventional Economist
(see all)