See the latest Australian dollar analysis here:
The more things change the more they remain the same, via Bloomie:
Faced with the prospect of restricted access to U.S. dollars, China's answer is to get more people to use its own currency instead.

The increasing spillover of Sino-American tensions into the financial sphere has ignited a fresh push by China to promote the global use of the yuan. A growing number of government officials and influential market watchers have in recent weeks urged greater efforts on the endeavor, which gained renewed significance after China's new Hong Kong security law triggered the threat of retaliation from Washington.

…"Yuan internationalization morphed from a desirable to an indispensable thing for Beijing," said Ding Shuang, chief economist for greater China and north Asia at Standard Chartered Plc. "China needs to find a replacement for the dollar amid the political uncertainty, otherwise the nation will see financial risks."

…To accelerate reaching a par with counterparts such as the yen or euro, China would need to pull down its capital controls, which were tightened in the wake of a messy devaluation in 2015. But that would raise the risk of destabilizing outflows. China could alternatively expand imports and run persistent current-account deficits — as the U.S. does — to generate a pool of yuan balances overseas. That, too, would require a hard-to-envision policy shift.
Exactly. China is doing everything in its power to go the other way. Interest rates are now effectively fixed. The yuan float is dirty at best. The capital account is closing ever more.
These periodic outbursts of CNY reserve currency hope are probably conversations encouraged by Beijing so it can keep getting access to dollars despite its policy settings which hugely discourage dollar inflows.
The fact is, China can't liberalise its currency not just because it would crash, unleashing all kinds of economic hell at home and abroad, it would mean freedom for the Chinese to move about the world.
It stands in complete contradiction to everything that keeps the CCP in power.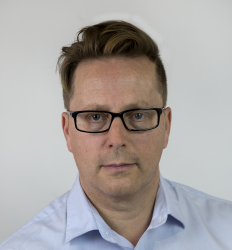 Latest posts by Houses and Holes
(see all)