Angry small business owners have demanded that Victorian Premier Daniel Andrews resign as Premier after his government badly botched hotel quarantine for returned international travellers:
Kurt Falkenstein, owner of Revolver Lane, a shared workspace under the Revolver nightclub on Melbourne's iconic Chapel Street, said… [lockdown] would be "disastrous" for local businesses and the government must be held accountable.

"The Victorian government has had more severe lockdowns than anyone else and they were quite boastful of their success in dealing [with] coronavirus. It's embarrassing that we've gone from the most successful to the worst state," he said, referring to the failure to contain cases of the virus in the state's hotel quarantine system.

"I'm a business leader, and I have to take responsibility when my decision affects people. These decisions haven't worked and are going to ruin thousands of businesses and hundreds of thousands of livelihoods. I don't think it would be inappropriate for Daniel Andrews to resign"…

Chrissie Maus, general manager of the Chapel Street Precinct Association,which represents more than 2000 businesses in the area… said those at the top should take responsibility, and called for Premier Andrews to resign.

"I can't trust [Mr Andrews'] government to effectively manage this, given the hotel quarantine debacle. But not only that. The fact he won't answer questions on his leadership.

"As a leader, anyone needs to admit their faults… I feel like he has to fall on his sword because the trust has gone," she said…
Grant Cohen, whose family owns The Block Arcade [said]… "Our premier has done his best to cruel the city"…

Daniel Rizk, chief executive of the popular Bavarian restaurant chain [said]…

"This is 100 per cent the worst I've ever seen it… The state government has screwed the quarantine and we are now paying for it…

"Victorians worked so hard for four weeks to quash this awful disease. They all did a wonderful job. Like the rest of the country.

"However the gate was left open by the premier with the returning travellers and his choice of security. This decision will no doubt haunt him as it continues to damage the Victorian economy and people's livelihoods."
Their anger is well justified.
During Tuesday's press conference, where Daniel Andrews locked down metropolitan Melbourne for another six weeks, he resorted to blaming the victim by repeatedly chastising Victorians' "bad behaviour" and "complacency" for causing the horrendous spike in COVID-19 infections.
Not once did Daniel Andrews acknowledge his Government's own incompetent handling of hotel quarantine, which was initially responsible for transmitting COVID-19 from international arrivals into the broader community.
It was the Andrews' Government that signed the contract with private security firms to manage hotel quarantine, rather than commissioning the Victorian Police, the Department of Corrections, or requesting assistance from the Australian Defence Force.
These private security firms were both poorly trained and ill-equipped for the role, resulting in widespread failures that set the virus loose into the community.
Had hotel quarantine been handled competently, as it was in other states, infections would never have gotten loose into the community and Melbourne would not be shutting down while the rest of the nation reopens.
Now Melbournians have been placed under home lockdown for another six weeks and many businesses will go broke.
As Premier of Victoria, the buck stops with him. Daniel Andrews should fall on his sword.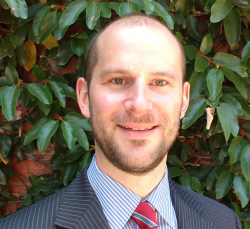 Latest posts by Leith van Onselen
(see all)