The Australian Chamber of Commerce & Industry (ACCI) has used its pre-budget submission to call for comprehensive tax reform, including bringing forward legislated personal income tax cuts.
The ACCI also advocates a gradual reduction in the JobSeeker allowance to pre-COVID levels within six months, while it says the domestic economy will be vulnerable to further shocks for several years due to the impact of COVID-19:
As Labor and some Coalition MPs call for an increase to Newstart beyond the pre-pandemic rate of $40 a day, or about $560 a fortnight, ACCI said the JobSeeker payment should be phased out over stages and revert to the original Newstart payment.

Between September 24 and January 1 next year, the fortnightly $550 coronavirus supplement – paid on top of the $565 JobSeeker payment, which replaced Newstart – would be reduced but not eliminated.

From 2021, Australians who had been unemployed for less than 12 months would receive the equivalent of the previous Newstart entitlement to "incentivise the short-term unemployed to find a job as soon as possible"…

ACCI said the government should bring forward its second and third stages of personal income tax cuts, which are legislated to begin in 2022-23 and 2024-25 respectively, to this financial year and the next in a bid to "increase household disposable income at a time when it is most needed".
This is suicidal advice from the ACCI.
Tax cuts, especially when they are targeted at higher income earners, are the worst form of economic stimulus given most of the extra money would be saved rather than spent.
The Coalition's Stage 1 tax cuts, which were implemented this time last year, failed miserably to boost spending and stimulate the sagging economy, despite being targeted at lower-income earners. Instead, the household savings rate spiked from a post-GFC low in June 2019 of 2.6% to 4.8% in the September 2019 quarter: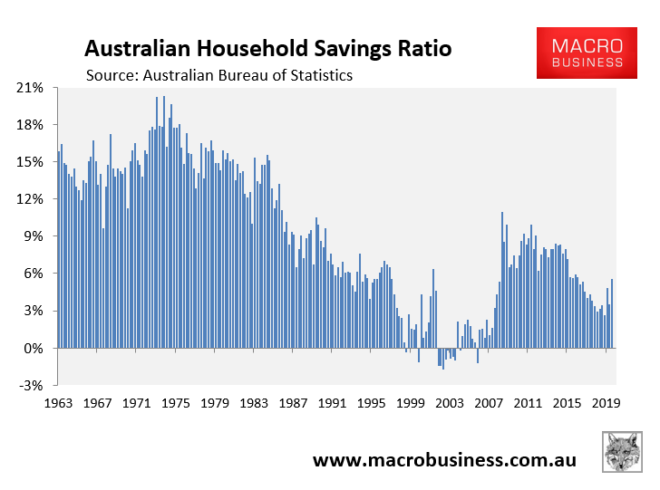 Therefore, stages 2 and 3 – which are targeted at higher income earners – are even less likely to be effective, since more of the money would be banked rather than spent.
Returning JobSeeker back to its pitiful level $40 a day within six months would also be an economic catastrophe.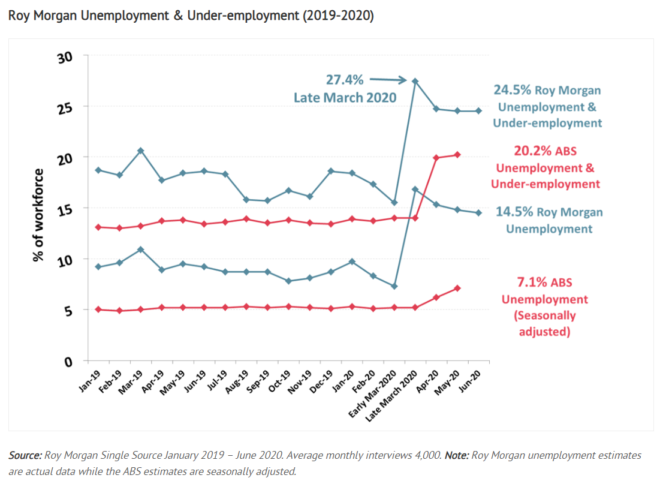 Unemployment is sky high because there is a lack of demand across the economy. Cutting welfare would, therefore, crush disposable income and consumer spending, smashing both jobs and growth, while also increasing poverty and homelessness.
Given the unemployed spend nearly every dollar they receive, the best stimulus recipe is to abandon tax cuts in favour of permanently lifting JobSeeker, alongside infrastructure and public housing construction spending.
Following the ACCI's daft advice would prolong the downturn and turn what is already a deep recession into an economic depression.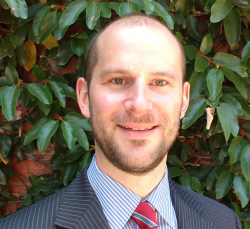 Latest posts by Unconventional Economist
(see all)