The Business Council of Australia (BCA) has called for the introduction of an investment allowance of 20% for all businesses as part of the nation's recovery from the COVID-19 pandemic.
BCA CEO Jennifer Westacott and board member Alison Watkins argue that about two million new jobs will need to be created, adding that it will be up to the business sector to generate these jobs:
"The economic recovery task ahead of us is bigger than anything the nation has had to confront since the Second World War. So too are the opportunities"…

"A broad-based investment allowance of 20 per cent for all businesses, covering all forms of investment, would kickstart business investment and have a multiplier effect through the economy when it is most needed," they said.

While declaring business will do the heavy lifting in job creation, Ms Westacott and Ms Watkins also called on governments to embark on targeted spending, including bringing forward "shovel-ready infrastructure projects".
The BCA's plea is a vast improvement on its previous incessant calls for company tax cuts.
Investment allowances are far more efficient than company tax cuts because they do not apply to pre-existing investments. Thus, they boosting investment at far lower cost to the federal budget.
That said, Australian businesses are unlikely to ramp-up investment while the economy is suffering from an acute demand deficit, irrespective of tax settings. Moreover, with overcapacity everywhere, there is less need for more business investment.
Therefore, instead of channeling taxpayer money on investment allowances, the Government should instead focus on programs that will give the biggest boost to demand.
Keeping JobSeeker at an elevated level should be the first priority. Beyond this, traditional Keynesian stimulus is needed.
Here, The Australia Institute has the right idea, developing a priorities list focusing on "speed, size, the impact on households' purchasing power, the amount of domestic production involved, the degree of employment intensity, projects that deliver co-benefits, and spending that targets people and regions most affected by the crisis":
With unemployment rife across the economy, government's immediate focus should be on areas of spending that give the biggest 'bang for the buck' to demand, in addition to providing long-run economic benefit.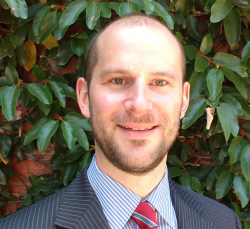 Latest posts by Unconventional Economist
(see all)