Nice one. Via Banking Day:
ANZ is calling on Melbourne staff to make sacrifices for the bank by spending holidays confined to their lounge rooms and frost-bitten backyards.

The bank confirmed to Banking Day on Monday it would continue to direct Australian bank staff to run down their accrued holiday leave entitlements before the end of September even though thousands of staff must comply with lockdowns in Melbourne and NSW hotspots.

When the Covid-19 crisis hit Australia in April, the group's head of retail and commercial banking Mark Hand directed all staff to reduce their annual leave balances to no more than four weeks, citing the negative impact of accrued leave on ANZ's balance sheet.

"…all companies are required to make a provision in their balance sheet for any annual leave entitlements that are not taken at the end of the end of a financial year," Hand told staff in a memo.

"This means that if our people don't take their full annual leave entitlement each year this adds significant cost to ANZ.

"While we appreciate people may be reluctant to take leave at this time, having each of us do our bit to chip away at the bank's growing leave liability is crucial to ensuring we out [sic] of this difficult period in a strong position with less impact on jobs and with unnecessary costs kept to a minimum."

Hand is standing by the direction to staff despite the severity of the Victorian lockdown measures that prevent most ANZ staff from leaving their homes.

An ANZ spokesman told Banking Day that directing staff to take paid leave was the "least severe option" available to manage costs in the extraordinary environment caused by the pandemic.

The spokesman noted the bank had avoided implementing other options to control costs, including reductions in pay or hours and unpaid stand-downs.

"We all have to make sacrifices during this pandemic and we appreciate this is not an ideal environment for holidays," the spokesman said.

"However, using annual leave is the single best thing staff members can do to help themselves, their colleagues and the company.

"Additionally, staff members in Australian, NZ, India and Japan with at least three years' service who get their annual leave balance down to no higher than a quarter of their yearly accrual, will be rewarded with a bonus week of paid loyalty leave – on top of regular paid leave entitlements."

The accrued leave issue is emerging as a sticking point between banks and the Finance Sector Union in enterprise bargaining talks.

Last week Westpac vowed it would continue to direct staff to reduce accrued leave before the end of its financial year at the end of September.

A potential dispute is brewing between the union and Westpac over the issue, with the union claiming on its website that the bank recently ordered staff with accrued leave as low as 10 days to exhaust their balances before 30 September.

The FSU is also challenging a crackdown on accrued leave at CBA's Bankwest subsidiary.
Take it from me. Being locked down in Malignant Melbourne is no holiday.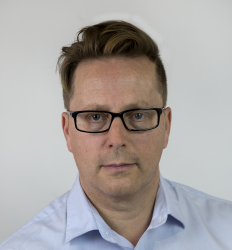 Latest posts by David Llewellyn-Smith
(see all)