Earlier this month, the Australian Prudential Regulatory Authority (APRA) released data confirming that just under half a million borrowers had deferred repayments on $192 billion worth of mortgages:

These mortgage deferrals comprise 11% of all housing loans, according to APRA, with around on-third of property investors with mortgages taking advantage of the repayment holidays:

A new survey from RateCity suggests that more than one-quarter of borrowers with a deferred mortgage will not be able resume repayments once holidays end, with a similar proportion claiming they will consider selling their home:
Come September, when the six-month mortgage deferral period ends, only those in severe financial hardship can apply for a four month extension. The others will have to resume repayments…

Of those who had [deferred repayments], 28 per cent say they won't be able to or don't know if they'll be able to resume their repayments.

Weighing their options, 67 per cent say they hope their bank will give them an extension, 25 per cent may switch to interest only repayments.

Another 25 per cent will consider selling their home, 17 per cent will look at borrowing money from family, and eight per cent may rent out their home and live somewhere cheaper…

The Australian Banking Association says the four-month extension will not be automatic and will be reserved only for those in severe hardship…

RateCity research director Sally Tindall says there is a lot of uncertainty around the end of the initial six-month deferral period.

"Lots of people are unsure what they'll do and that's a worry," she said.
The Australian economy and property market are currently existing in an artificial bubble, propped up by mortgage repayment holidays and emergency income support.
Even with these supports, nearly 1.5 million owner occupied mortgage holders were experiencing severe financial pressure in June, according to Digital Finance Analytics:

The story is even worse for investors where DFA's mortgage stress data shows "a larger number of property investors with a mortgage (51.3%) are underwater from a cash-flow perspective… which suggests investors are caught in the financial crisis headlights":

Both mortgage repayment holidays and emergency income support will be tapered down from October. This will place households under even more severe financial pressure and potentially lead to a wave of forced property sales.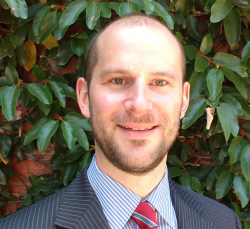 Latest posts by Unconventional Economist
(see all)