The Australian's Judith Sloan has torn into Australia's bloated, inefficient university sector citing nearly 50 years of policy bungles. Included among these are the decision to upgrade colleges of advanced education and teachers' colleges to university status in the late 1980s, which has resulted in 37 universities whose quality varies considerably. Sloan also believes the massive growth in international student numbers has also been disastrous, with many universities becoming focused on providing pathways to migration pathways rather than a quality education:
We now have 37 public universities ranging from world-class to unsatisfactory. Most attempt to be clones of one another, pretending to be research as well as teaching outfits, but just a handful of the institutions has research credibility.

And if 37 sounds a lot for a population of 25 million, it is nothing compared with the proliferation of campuses.

Many newer universities have tried to secure market shares in towns, cities and states located away from their base. And the federal government allowing open-slather enrolment of international students has ultimately had disastrous outcomes.

Too often universities have been selling expensive migration pathways rather than quality education. Indeed, at one point the Gillard government planned to make it more difficult for international student graduates to stay, but powerful vested interests intervened.

With the exception of some slower growth during the global financial crisis, the rise in international student enrolments over 15 years has been staggering, particularly among the older universities. Between 2009 and 2018, international student fee revenue collections rose more than 250 per cent.

Last year, in some universities, international student enrolments came close to or exceeded half the total…

While they have been happy to reap the fees, senior managers have paid little attention to the challenges of having such a large cohort of students with inadequate English. There is evidence standards have been adjusted, that group assignments are used to offset problems that international students face, and that cheating is common.

The notion that domestic students benefit from large numbers of international students is nullified by the fact so many of them only mix with students from their country.

The motivation of universities expanding international enrolments — often using dubious recruitment agents earning high commissions — has overwhelmingly been financial. Using the revenue from their high fees, the surplus has been directed to paying a phalanx of highly paid managers and other non-academic staff as well as funding research and a dazzling array of new buildings.

The principal game for the older, more prestigious universities has been to increase their international rankings – there are various league ladders, some questionable – which in turn can lure even more international students…

Another mindless government decision was to introduce demand-driven enrolment whereby the universities could sign up all acceptable applicants and be paid for it. The result was completely predictable.

Students with low Australian Tertiary Admission Rank scores enrolled and suffered much higher failure and dropout rates than better students. At the same time, the flood of graduates drove down graduate salaries and reduced the probability of securing full-time jobs.

The fact that vocational education and training was crippled at the same time was unsurprising. School leavers were being encouraged to head to university rather than opt for job-related VET courses.
Too right. Australia's universities have become little more than degree factories and migration agents, pumping out hundreds of thousands of degrees every years of limited quality or value.
For mine, the biggest problem with higher education is that there is far too much: too many universities, too many campuses, too many courses, and too many graduates. And in allocating so many resources to universities, Australia has badly neglected vocational education, leaving the economy bereft of trades skills.
As noted last month in the Productivity Commission's 2020 Report on Government Services (ROGS), expenditure by all governments on vocational education dropped by more than 20%, or $1.6 billion, from its 2012 peak of $7.65 billion. Spending per student is also at a decade low in every state except Tasmania.
Accordingly, participation rates in vocational education have bombed, despite having better employment outcomes than universities: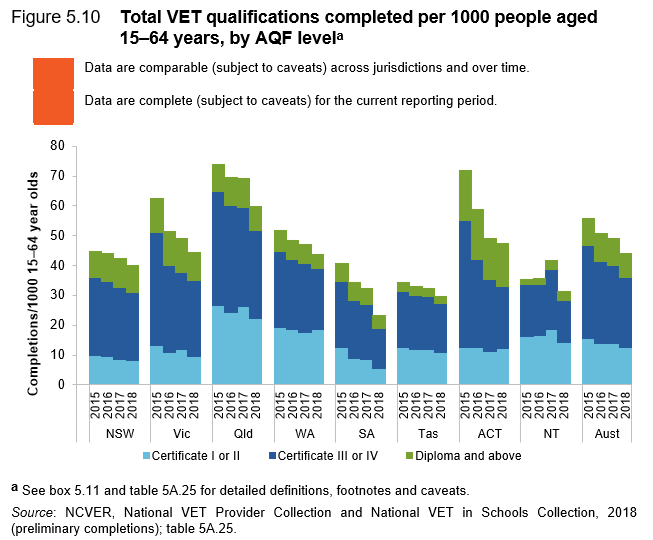 By contrast, university participation has ballooned: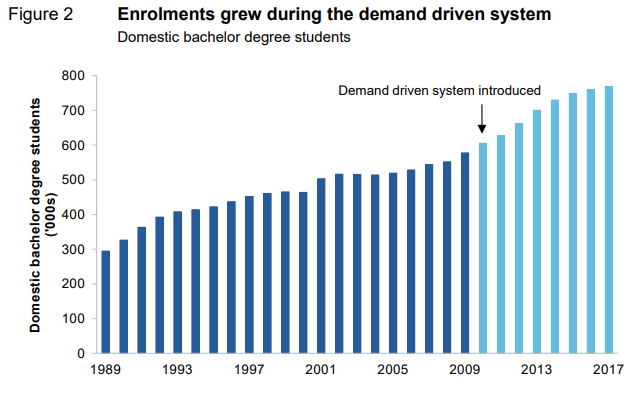 The funding bias towards universities, and the defunding of vocational education, is illustrated clearly in the next chart:
Again, this funding bias has left the Australian economy way oversupplied with university graduates and with skills in all of the wrong places. In turn, the Australian economy has been hollowed-out, as noted by the Mackenzie Institute:
…the institute condemns the 2008 Bradley review – which spawned Australia's recently abandoned demand-driven system of higher education funding – for producing a glut of graduates and exacerbating the funding decline in vocational training, particularly among public technical and further education colleges.

The paper blames the Bradley review for cultivating one of the worst skills mismatch profiles in the world. It cites figures showing that Australia ranks sixth among 33 Organisation for Economic Cooperation and Development nations for "high skills" development, but 27th for technical skills…

"Australia has never had more graduates than now, yet we have a sluggish economy, stagnant wage movement and low productivity. Many of the occupations that provide low return to graduates would once have been taught in VET with better outcomes, and at a much lower cost"…
TAFEs are the forgotten victim in higher education war. Policy makers must shift their funding and focus there.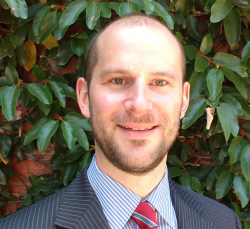 Latest posts by Unconventional Economist
(see all)