See the latest Australian dollar analysis here:
DXY has broken support and is in free fall as EUR rips:

This has dire consequences for the Australian dollar. Though it did fall Friday night thanks to weak stocks:

It was strong versus EMs:

Gold is off the wall now as DXY plunges:

Oil is positively sober by comparison:

So is dirt:

Miners were soft:

EM stocks weren't great either:

Junk fell:

US yields too:

As stocks fell:

These are now highly unusual circumstances.  DXY is very weak and a yawning chasm is opening before it. The thing is, DXY usually falls when the US economy is recovering, sucking in imports while yields are low, sending capital outwards to EM exporters chasing growth and yield. This is usually bullish for commodities and gold as both the monetary and fundamental tailwind drives prices.
What is strange this time is the US economy is not in recovery and its stock market is a quivering bubble. This has been created by the Great Fakeflation that has crushed yields and pretended there is recovery so markets have done stuff as if it were true.
This oddity is also driven by a rising EUR, as Europe outpaces the US recovery:

So, we now have a DXY precariously poised between a weak economy and stock bubble necessitating safe-haven inflows, and a global recovery plus better virus management in Europe necessitating capital outflows.
Last week this resolved itself in EUR and gold displacing DXY as the safe-haven as Europe delivered its first-ever eurobonds stimulus, mitigating fears of currency exits.
This situation could persist for a while and resolve itself benignly over time. If the European recovery remains on track, and EUR keeps climbing, then a falling DXY could help backfill earnings for the S&P bubble, leading to a slow deflation rather than an outright bust.
A Biden victory might play into this as well as multilateral relations lift and tariffs fade away as a policy tool.
But it could also resolve in a great conflagration and stampede back into DXY as stocks deflate, slamming gold and EUR lower, especially if Trump is re-elected or refuses to accept the result.
The swing factor might, in fact, be CNY. If the Chinese allow CNY to fall with the DXY peg then EM capital flows will get smashed in short order as China feasts on global stimulus with its own destructive supply-side expansion.
Over any longer-term, say one year or more, the EUR appreciation will fail without more fiscal stimulus because it's not yet big enough, and imposes growth-sapping reform conditions, so its largely export-driven growth model will choke itself off.
Anyways, for now, it looks like EUR and gold are the new safe-havens. While that transpires, AUD will rise too, and this wrecking ball will swing towards the local economy and stock market with nobody, least of all the Lunatic RBA or fiscal Dunderberg, standing in its way.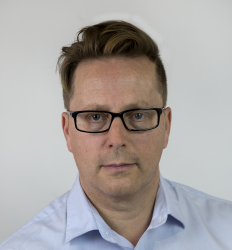 Latest posts by David Llewellyn-Smith
(see all)