See the latest Australian dollar analysis here:
Having some image problems today so no charts. Westpac has the wrap:
Overnight Market Wrap

Global market sentiment: Sentiment weakened amid growing US-China tensions and disappointing US jobless claims data. The S&P500 fell 1.2%, defensive currencies outperformed, and bond yields fell slightly.

Currencies: The US dollar index is down 0.3% on the day, making a low since September 2018. EUR extended higher from 1.1600 to 1.1627 – the highest since October 2018. Safe-havens Swiss franc and Japanese yen performed best, USD/JPY falling from 107.20 to 105.71. AUD fell from 0.7162 to 0.7091. NZD similarly fell from 0.6690 to 0.6627. AUD/NZD ranged between 1.0690 and 1.0720.

Interest rates: US 2yr treasury yields continued to range between 0.14% and 0.15%, while the 10yr yield slipped from 0.60% to 0.57%.

Australian 3yr government bond yields slipped from 0.31% to 0.30%, while the 10yr yield slipped from 0.89% to 0.87%.

Commodities: Brent crude oil futures fell 2.1% to $43.35, copper fell 0.1%, iron ore rose 0.2% to $110.85, and gold rose 1.4%.

Event Wrap

US-China tensions: the US Justice Department said four individuals had been charged with visa fraud related to their status as members of Chinese military forces. The department also said the FBI had recently conducted additional interviews of visa holders in more than 25 US cities suspected of having undeclared affiliations with the Chinese military.

US initial jobless claims for the week to 18 July rose from 1307k to 1416k (vs est. 1300k), breaking a streak of 15 consecutive weekly declines. Continuing claims to 11 July fell, though, from 17,304k to 16,197k (vs 17,100k expected).

July Kansas Fed manufacturing survey was close to expectations at 3 (vs est. 5, prior 1), as was the June leading index at 2.1% (est. 2.0%).

Event Outlook

Australia: Preliminary results for June merchandise trade will be released today.

New Zealand: Westpac and the market predict a narrowing in the June trade surplus as imports rebound after lockdown (prior: $1253m, market f/c: $438m, Westpac f/c: $420m).

Singapore: June industrial production is expected to stabilise after an unexpected plunge in May (prior: -16.5%, market f/c: 4.4%)

Eurozone: Both manufacturing and services PMIs are expected to see a ramp up in demand as the initial pandemic shock wears off; 47.4 to 50.1 and 48.3 to 51.0 respectively. Germany is in the strongest position in Europe to recover as evidenced by gains in manufacturing and services, though a greater reliance on exports may limit factory gains; manufacturing PMI from 45.2 to 48.0,  and services PMI from 47.3 to 50.5.

UK: Further strong gains are expected in retail sales, particularly non-food retail (prior: 12.0%, market f/c: 8.3%). Phase 3 removal of restrictions is also proving beneficial for manufacturing and services activity; PMIs from 49.8 to 52.0, and 47.1 to 51.5, respectively.

US: New home sales rose by 16.6% in May; buyer optimism appears likely to carry forward to June (prior: 676k, market f/c: 700k)
The Australian dollar was clubbed back below 71 cents as stocks took a decent hit. Leading the way lower was the FANGS, which has a terrible night owing to:
Washington moving an anti-trust probe into Amazon, Apple, Facebook and Google.
Goldman warning on the Apple share price.
Intel guidance missing materially.
There is also the backdrop of geopolitical tensions between the US and China but that is mostly electoral theatre.
It is interesting to note that EUR kept rising and DXY kept falling despite the sharp swing against risk. That helped propel gold to new highs.
I am not confident that those dynamics will continue if we do swing into a decent sell-off.
Either way, if it comes, the AUD goes lower with stocks.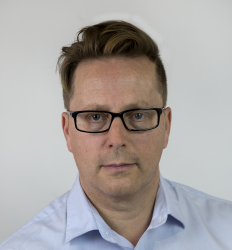 Latest posts by Houses and Holes
(see all)