Australia ranks last among OECD nations when it comes manufacturing self-sufficiency, according to a new report by the Australia Institute's Centre for Future Work.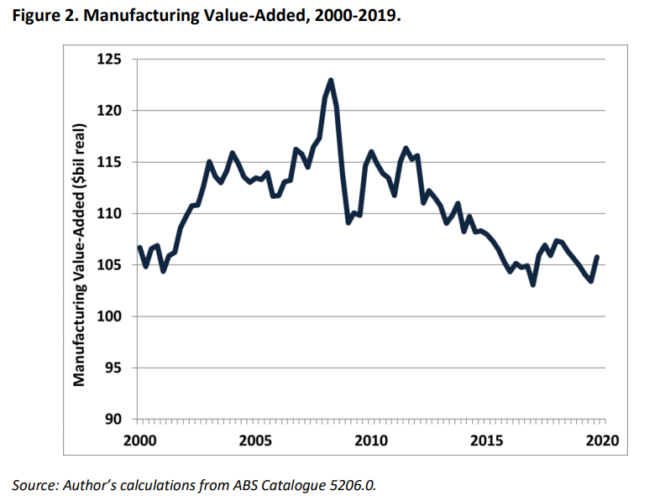 Jim Stanford from the Centre found that Australia currently has a manufacturing trade deficit of $180 billion a year, and this has more than quadrupled since the beginning of the century. The Centre's report argues that revitalising the Australian manufacturing sector could create more than 400,000 jobs, up to $180 billion in new sales and boost GDP by $50 billion.
There are 1685 words left in this subscriber-only article.