As they should. Via Westpac's marvellous Red Book:
― Housing-related sentiment has posted a strong rebound since April and showed a markedly milder retracement in July. Nationally, the 'time to buy a dwelling' index rose 4.1% in July to be up 37% on April's low. At 112.1, the index is back at its February level albeit still well below the long run average of 120.
― State index moves continue to vary materially. The return to lockdown in Victoria saw the index down 3.8% in July, compared to steady reads in NSW and surging indexes in Queensland (16.6%), SA (14.6%) and WA (7.2%). In level terms, Melbourne's index is currently around 100 compared to 115 across other regions, on a combined basis.
― The renewed lockdown is already directly impacting activity across Victoria's residential property market. Weekly auction results show just over 40% of Melbourne's scheduled auctions have been withdrawn prior following the reintroduction of restrictions in July – comparable to the 57% drop out rate during the initial lockdown in April.
― The sub-group detail on buyer sentiment shows the rebound has been driven by homeowners and those aged over 50, with more persistent weakness amongst renters and younger age groups. That suggests the COVID shock is having a more lasting negative effect on prospective first home buyers and upgraders.
Time to buy measures inversely correlate with prices. Price expectations are also still cratered:
― Consumer expectations for house prices have also posted a strong rebound since April although they are still markedly weaker than pre-COVID. The Westpac Melbourne Institute Consumer House Price Expectations Index bounced 25% through May-July, sustaining a further 8.5% rally in the final month despite the weaker tone to wider sentiment. That said, at 87.4, the index remains in deeply pessimistic territory, 42% below the optimistic readings at the start of the year.
― Expectations lifted across all states including Victoria, although the state continues to lag a little, its index read just below 80 and 50% off pre COVID levels.
― The detailed responses show a more even split on the direction of prices, whereas back in April, 55% expected prices to fall over the next 12mths, that figure is now 42% in July. Around 31% expect prices to hold steady and 28% expect prices to rise.
― Prices are now showing clear signs of a correction, down just over 2% nationally since from pre-COVID peaks. Melbourne has seen a slightly bigger 3.3% decline while prices in Brisbane and Adelaide have been closer to steady. We continue to expect a material 10-15% correction over 2020 and 2021 but policy cushions mean this is likely to come through slowly to begin with.
And general risk aversion:
― The June survey included the first postCoronavirus update of the 'wisest place for savings' questions used to construct our Westpac Consumer Risk Aversion Index. Responses show a significant lift in risk aversion.
― Consumers continue to heavily favour 'safe options' – two thirds nominating deposits, super or 'pay down debt' as the best place for savings, vs 63% in December. The proportion favouring real estate dropped back to 9% from 13% in March – matching the record low set this time last year and slightly below the proportion nominating shares (11.4%). Investors look set to stay away from Australia's housing market near term.
― Overall, the Westpac Risk Aversion Index rose from 37.9 in March to 45.5 in June. While very high, the reaction to the COVID shock, a 7.6pt rise, is milder than that seen during previous recessions and the GFC. Similarly, while the index is high, it is still below the peak of 51 set in late 2018, when a significant housing market correction was getting underway.
― Ordinarily, risk aversion would provide a useful guide to savings behaviour and shifts in household balance sheets, leverage in particular. However, as with other aspects of the consumer, these are set to go 'haywire' through 2020, buffeted by extreme impacts from both COVID and policy related disruptions.
Property? No thanks.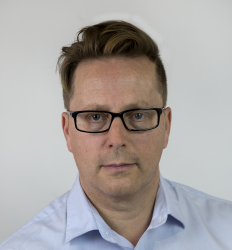 Latest posts by David Llewellyn-Smith
(see all)