Data from the Australian Prudential Regulation Authority (APRA) shows that banks have deferred 18% of small business loans worth $56 billion in response to the COVID-19 pandemic.
Morgan Stanley has warned that that many businesses in Melbourne that have been forced to shut down for a second time may never re-open, particularly smaller ones.
The APRA figures also show that more than 10% of home loan repayments, worth $192 billion, have been put on hold. Loans to investors account for 34% of home loan repayments that have been deferred, with banks already requiring some distressed investors to sell:
"There were some that would have been saying, 'maybe I don't need a deferral', and now, bang, six weeks. So they'll be going to their bank looking to defer their repayments," [Peter Strong, the CEO of the Council of Small Business Organisations Australia] said…

Analysts at Morgan Stanley expressed similar concerns, flagging that the return to lockdown measures significantly increased business outlook uncertainty.

"Many that are being forced to close for a second time are likely to shut down the business for good. This is especially likely for less liquid small businesses.

"A higher rate of business closures will have long-lasting impacts on the economic recovery — increasing … longer-term unemployment and reducing economic capacity once lockdown measures are again removed," they wrote in a note to clients…

A staggering 34 per cent of the home loan deferrals, meanwhile, were for investor loans, according to the figures from the regulator. Interest-only loans accounted for 14 per cent of the repayment holidays, while 8 per cent of deferrals went to mortgage holders with loan-to-value ratios of greater than 90 per cent.

The spike in investor deferrals could soon translate to a wave of distressed selling in the market, with anecdotal reports coming through that the banks are already pushing stressed property investors to reduce their holdings.
Martin North's latest mortgage stress data showed that more than half of all property investors with a mortgage (one quarter of total investors) are suffering from negative cashflow, whereby holding costs outweigh rental income:
Of these 2.8 million entities, around 830,000 on a cash-flow basis, are not making sufficient to recover the costs of owning and letting their properties (stressed investors) of which 126,000 are severely stressed, most often because of low occupancy, or high repair costs. This is around 25.9% of all investment property, and 51.3% of mortgaged properties…
There is the clear risk of a feedback loop here, whereby falling prices causes investors to sell, which causes further price falls, etc.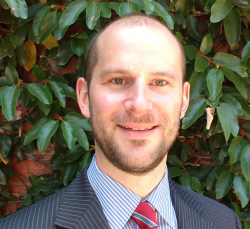 Latest posts by Leith van Onselen
(see all)