Australia's banks are bracing for a tsunami of mortgage defaults as emergency income support and mortgage deferrals are gradually unwound:
This was expected but has now become more urgent as bank call centres contact hundreds of thousands of people who have put their loan payments on hold in the last few months as an emergency measure.

National Australia Bank's group executive in charge of personal banking, Rachel Slade, says the lender is checking on about 10,000 borrowers with deferred loans every week, and most want to keep their payments paused for a further three months…

"It's not in our interest or their interest to keep them on a deferral if it's clear to us and to them that they're not going to come out the other side of it. We're much better off moving to helping them work through other options."

Digital Finance Analytics managing director Martin North says… "I think between September and January we will probably see a bit of a rise in properties on the market from people who have concluded that they won't be able to make their repayments"…

Tony Robinson, a former Victorian government minister and a director of Financial Counselling Australia… warns of a potentially catastrophic impact on stretched young families in the outer suburbs if banks act too aggressively to push borrowers to sell.

"There are some people for sure who may make the decision to sell. But if we end up with lots of people feeling they have no other decision but to sell, that will be a disaster," he says.
The data is downright ugly.
According to APRA, $192 billion worth of mortgages have been deferred by Australia's lenders, comprising 11% of total housing loans:

Moreover, more than one-third of investor mortgages have had their repayments deferred, a significant share of which are interest-only:

Martin North's latest mortgage stress survey also showed that one quarter of property investors (more than half with a mortgage) are suffering negative cash flow, meaning their holding costs outweigh their rental income:

The key question is: how long will investors hold on to loss-making properties when the prospects for capital growth are so slim and employment prospects are so poor?
The key headwinds facing the property market are not going away any time soon and include:
High unemployment and falling household incomes;
Collapsing immigration, rising dwelling supply, and falling rents; and
Tightening mortgage availability as lenders become increasing cautious about borrowers' ability to repay.
There is the clear and present danger that a feedback loop could develop whereby falling property values prompts investors to cut and run, which then places additional downward pressure on values, causing even more loss-making investors to sell.
Extensions to emergency income supports like JobSeeker and JobKeeper, alongside announced extensions to mortgage deferrals, will help to forestall any reckoning.
But sooner or later struggling mortgage holders and loss-making landlords will be forced to face the music.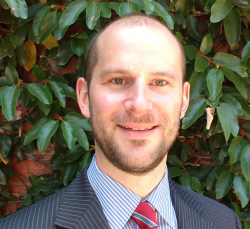 Latest posts by Leith van Onselen
(see all)