Following a 10 year rollout, this week (30 June) marked the scheduled end of construction on the National Broadband Network (NBN).
In reality, there are still several thousands of homes that remain unconnected. Those aside, construction is more or less complete.
While opinions vary on whether the NBN has hit its mark, there is no doubt the project's completion will have negative impact on Australian jobs at the worst possible time.
As illustrated in the next charts, the NBN's construction provided a key pillar of support to the Australian economy as the private sector teetered on recession: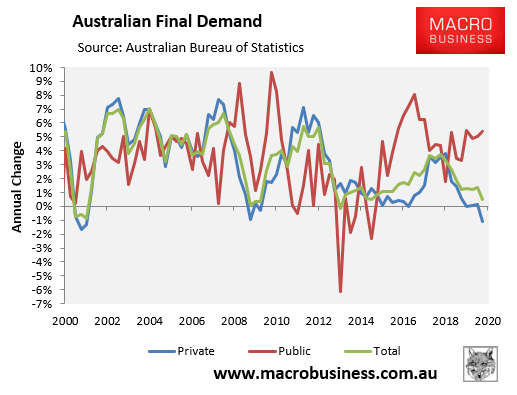 At the peak of its build-out, the NBN contributed roughly 0.5% of Australia's final demand growth and about half of the nation's major projects pipeline: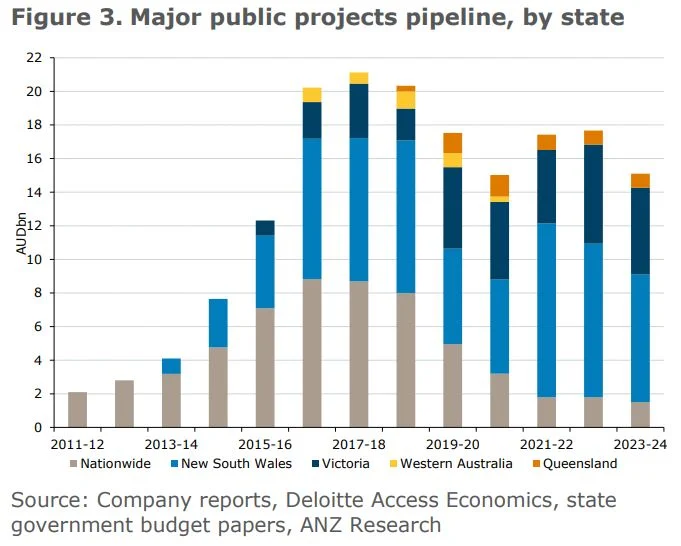 Accordingly, the completion of the NBN's rollout will detract from both construction jobs and Australia's economic growth.
The timing could not be worse, with residential construction – especially high-rise – also collapsing: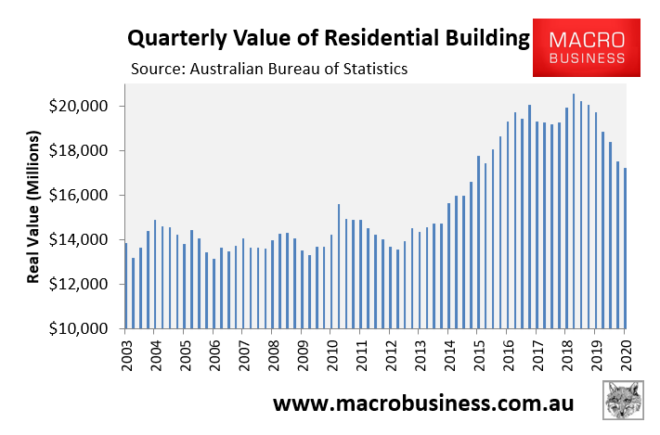 There were just under 1.2 million Australians employed in construction in May, accounting for a record 9.6% of jobs: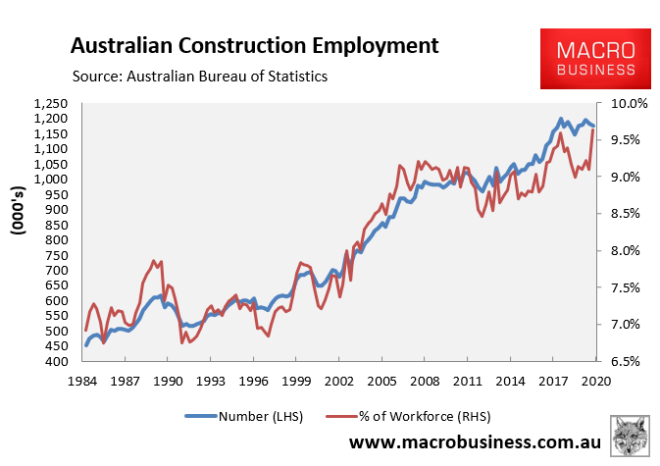 The construction sector, and by extension Australia, should brace for heavy job losses as NBN workers are retrenched and the apartment market collapses.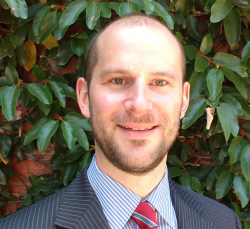 Latest posts by Leith van Onselen
(see all)