SQM Research has recently reported that rental vacancy rates across the major capitals have ballooned due to a combination of collapsing immigration, short-term rentals like Airbnbs returning to the long-term market, and heavy job losses:

But while inner-city rental vacancies have soared, vacancy rates across regional areas are shrinking, according to SQM, due to "an unprecedented and sudden shift towards regional living… triggered by Coronavirus and the discovery that working remotely is now very achievable for many businesses":
If you haven't been sleeping under a rock, you will very likely be well aware of our outright bearishness towards the Sydney and Melbourne housing markets right now (and to a lesser extent, Brisbane)…

But today I actually wanted to point out another new trend we are seeing in the numbers. And that is what is happening in the housing markets of regional Australia including localities that are just outside the capital cities. These are just anecdotes only but there are many of these indeed which strongly suggest to me that our regional housing markets are not just stable, they are on the rise – perhaps for differing reasons.

Let's consider this chart which is rental vacancy rates for the Blue Mountains which is technically still part of Greater Sydney according to the ABS.

Since the start of Covid-19, rental vacancy rates have plummeted from 3.2% to 1.1%.

It's the same situation for Sydney's Central Coast – vacancy rates dropped from 2.7% in Dec-19 to 1.2% in Jun-20.

And Wollongong – dropped from 2.6% in Dec-19 to 1.4% in June.

The story is a little more mixed around Melbourne. For example, there hasn't been a move towards Geelong – increasing from 3.0% in Dec-19 to 3.5% in June.

But there certainly has been for the Mornington Peninsula – dropping from 1.7% in Dec-19 to 1.1% in June.

And a similar pattern can be seen just outside Brisbane. Consider what we call the Beenleigh Corridor (the region between Brisbane and the Gold Coast) – dropping from 3.2% in Dec-19 to 1.4% in June.

And consider Ipswich –

Or Northern Brisbane which includes Caboolture –

Lets' consider North Coast NSW:

Or the central Tablelands of NSW:

Or Central Coast Queensland:

Or indeed Northern South Australia:

In short, when trolling through our regions, I cannot find one in regional Australia that isn't recording the same pattern as these ones.

So what does this mean? Well, obviously there has been an unprecedented and sudden shift towards regional living. No doubt this has been triggered by Coronavirus and the discovery that working remotely is now very achievable for many businesses, especially 'white collar' services.

The question in my mind is, will this shift be a permanent one or will it reverse back once we have defeated Coronavirus?

I suspect there will be some reversal back. But I also suspect the shift is in part, permanent. I think for employees and businesses alike there have been benefits unlocked that will encourage many to keep the current state of working affairs going well after Coronavirus. For starters there is the relative affordability factor of living away from the very costly city living. Housing prices are much more affordable, rents are cheaper and traffic is minimal. Many enjoy the additional privacy of not living on top of their neighbours. For businesses, the immediate opportunity is the reduced floor space requirement through not having mostly everyone centralised in one office. That will mean a significant saving on office rents. Then of course there are the environmental and sustainability aspects to regional living.

Finally, if there is a more permanent shift to regional living, there will also be employment opportunities, especially in regional centres. Australia has long suffered from its economy being anchored to its largest capital cities. Any diversification to the regional centres could very well be a good thing, long term for this country.
Terrific report. Decentralising settlement and activity out of Australia's CBDs is one of the few positives to come from COVID-19. Long may it continue.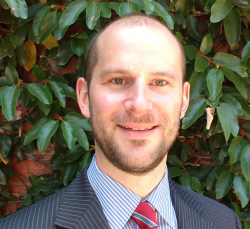 Latest posts by Unconventional Economist
(see all)