Here is the madness in full view, at the ABC:
A security guard monitoring repatriated Australians in hotel quarantine in Adelaide was sent home for breaching safety protocols and a review is underway, SA's Chief Public Health Officer says.

She said SA Police identified the breach because they have oversight of the security guard operations and that a review is now underway into the security agencies providing the services.

"The police have a very, very strong presence and they are overseeing the security guards and that was how it was picked up," Dr Spurrier said.

"Because we've got those processes in place, I'm feeling very comfortable about that.

"It didn't put anybody at risk, but it was just a warning: 'okay, you've been told you have to wear a mask. You're not wearing it. You're out of here'."

Dr Spurrier added that authorities were reviewing their procurement processes for the security service, "just making sure we really want the top people in there".

Failures by security guards to meet COVID-19 safety protocols were linked to a coronavirus outbreak at a Melbourne hotel which was used to quarantine returned travellers last month.

Victorian Premier Daniel Andrews this week announced a judicial inquiry into the state's management of hotel quarantine after a number of cases through late May and early June were linked to infection control breaches.
Bullshit. There is no full-proof system against this virus. It has escaped borders and boundaries again and again. See Victoria. It may well have escaped from level five biosecurity in a Wuhan lab to begin with.
So why is SA doing this madness?
South Australia plans to admit 800 international students next month under a pilot program that will see them return to the state's three universities.

SA and the ACT, where Chief Minister Andrew Barr announced a separate pilot program for the readmission of international students last Friday, are the first two jurisdictions to be ready for the return of international students.

The ACT has plans for 350 students enrolled at the Australian National University and the University of Canberra to arrive in late July. Additionally, NSW and Victoria are expected to announce their plans soon.
If this political virus spreads we should march in the streets.
Keep the borders shut!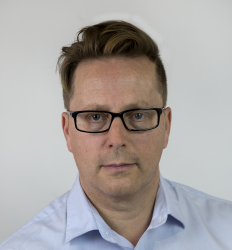 Latest posts by David Llewellyn-Smith
(see all)