The Australian Council of Social Service (ACOSS) has called on the Morrison Government to abandon further $16 billion of tax cuts in favour of permanently lifting JobSeeker by $185 a week:
ACOSS is also calling for the rate of the JobSeeker unemployment payments to be permanently raised by $185 per week.

Before the pandemic, the council had been advocating for the rate to be increased by $95 per week.

Asked to explain the increase, Dr Goldie said it was time to secure longer term adequacy of social security payments given the success of the coronavirus supplement.

Since March, welfare recipients have received an extra $550 per fortnight on top of their payments to help soften the economic blow of the virus. From September, the supplement will be reduced by $300 per fortnight…

"You only have to see the stories coming through of the huge relief people have felt being able to feed themselves three times a day because food was becoming an item that was becoming deeply discretionary for many families," Dr Goldie said.

"It would certainly be a much more effective measure to secure social protection for people and the economy than the move to stage two tax cuts, which will cost $16 billion per year and the vast majority of those additional dollars would go to people who already have jobs and are in the top 10 per cent of income earners."
There's no denying that a significant permanent lift in JobSeeker is needed.
Before the coronavirus supplement was implemented, Australia's support for the unemployed was the equal lowest in the developed world: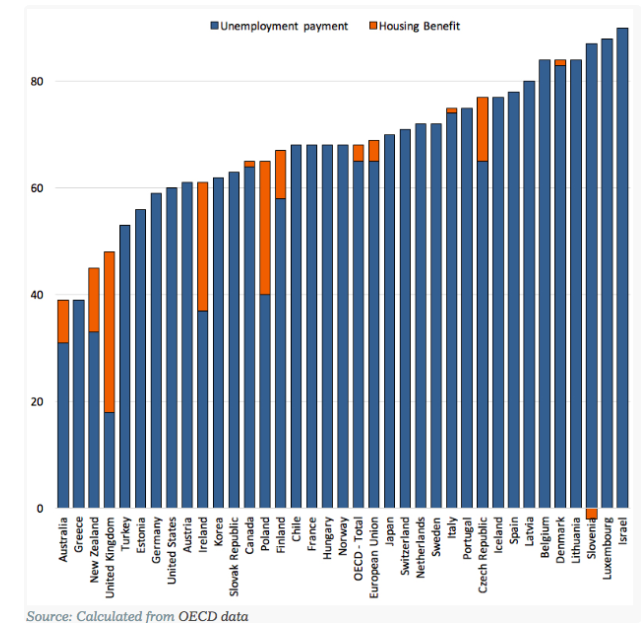 Thus, if JobSeeker is returned to its former level of around $40 a day, it will once again fall well below the poverty line and push many Australians back into destitution: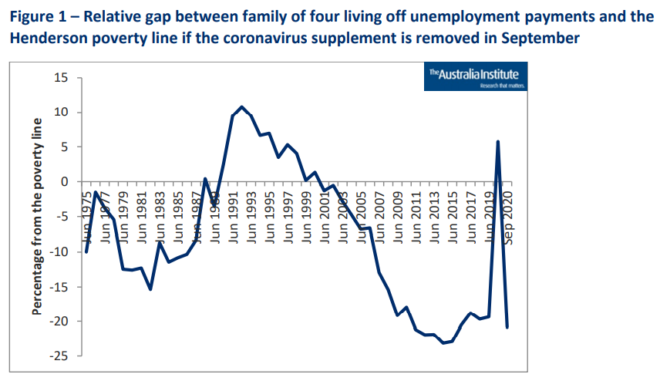 Permanently lifting JobSeeker is a policy no-brainer, with an increase of $185 a week sensible. Not only would boosting the social safety net make the tax-transfer system more progressive and reduce inequality, it would also create an important automatic stabiliser for the Australian economy.
The unemployed are among Australia's poorest residents and virtually every dollar of addition income would be spent, thus much needed stimulus during a time of high unemployment and chronically weak domestic demand.
By contrast, giving further tax cuts is unlikely to stimulate demand.
The Coalition's Stage 1 tax cuts, which were implemented this time last year, failed miserably to boost spending and stimulate the sagging economy, despite being targeted at lower-income earners. Instead, the household savings rate spiked from a post-GFC low in June 2019 of 2.6% to 4.8% in the September 2019 quarter: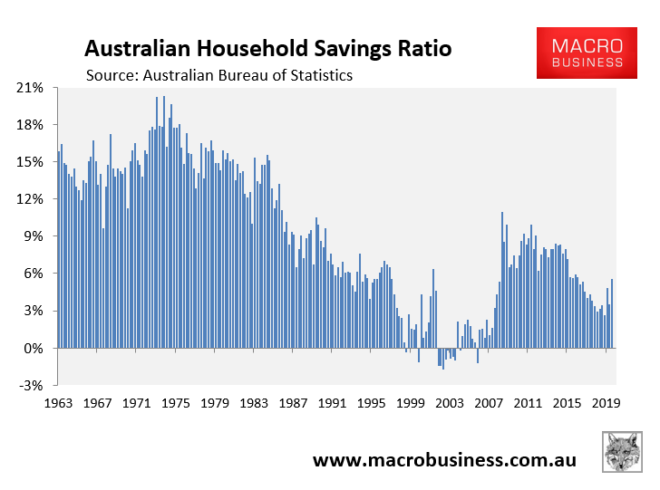 Therefore, stages 2 and 3 – which are targeted at higher income earners – are even less likely to be effective, since more of the money would be saved rather than spent.
Rather than hosing tens-of-billion of dollars billion on poorly targeted tax cuts, the Morrison Government should instead provide a generous permanent lift to the Jobseeker Allowance.
It's a no-brainer from an economic and social equity perspective.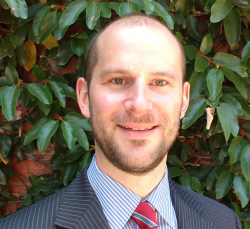 Latest posts by Unconventional Economist
(see all)