Yeh, I have been locked down again.
I'm not happy about it. My suburb has no virus and is on the distant periphery of the breakout zone while other suburbs much closer are not locked down because the useless Manchurian Dan used postcodes instead of suburbs to demarcate the quarantine.
But that's OK. I'll take it for the team. This is the new reality and we Doggy supporters won't be the last.
All I ask in return is that this utter bullshit stops:
Infection control breaches by ­security contractors hired by the Andrews government to manage Victoria's hotel quarantine regime have fuelled a second wave of coronavirus outbreaks that have forced a four-week shutdown of 37 suburbs in Melbourne's north and west.

Premier Daniel Andrews ­announced a judicial inquiry into the cluster of infections from staff at quarantine hotels who breached infection control protocols and have been linked to almost 50 COVID-19 cases.
It has been repeatedly illustrated in the course of the pandemic that efforts to contain people with the virus are fraught with danger. It couldn't be contained on isolated ships. It has skipped closed land borders. Hotels are as useful as Swiss cheese. It even manages from time-to-time to mysteriously leap across great oceans. Not to mention that it's odds-on that it escaped from level five bio-containment in a Chinese lab in the first place.
That's because the virus can go wherever a person can, and people cannot be trusted. It's that simple.
So, my message for authorities from inside the Melbourne quarantine zone is this: DO NOT OPEN THE BORDERS TO INTERNATIONAL STUDENTS, TEMPORARY WORKERS OR WOULD-BE MIGRANTS UNTIL THE PANDEMIC PASSES.
If we can't handle a few dozen returning Australians without major outbreaks and lockdowns, how are we going to handle hundreds of thousands of foreigners from virus saturation nations that have no investment in protecting the country?
The answer is obvious. We will fail to do so opening the borders is an asymmetric bet with the economy that has much greater downside risks that it does upside gains and it is not fair on Aussies to make the sacrifice only to have it blown away by a greedy few.
Now, back to the macrame.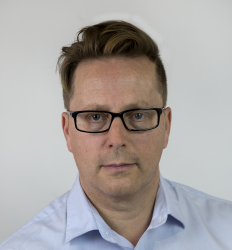 Latest posts by David Llewellyn-Smith
(see all)