If America were a society of browbeaten conformists like Australia then riots would unquestionably favour the opposition. But will it be so in a state defined by personal power?
Recent polling has Biden with a comfortable lead as Trump slides on the COVID-19 policy disaster:

But the lead is far from huge. Trump is actually better placed than Obama was as he approached his re-election challenge.
So, will riots tip the scales either way? It is tempting to see it favouring Biden. His is a unifying message explicitly designed to counter Trump's divisive politics. So that seems to fit.
As well, US centrists probably voted for Trump in part as a Molotov cocktail thrown at the failing establishment. Does that translate to an endorsement of coast-to-coast of race riots as the outcome? I don't think so. They may shy away from his divisive politics as streets burn.
Then again, if he does deeply troops he might get law and order vote.
But US voting patterns are not so simple. One of the successful strategies for Republicans is to lower voter turnout. As voter numbers fall, its own…ahem…'enthusiastic' base gets a bigger say. We can expect all sorts of sneaky strategies to make voting harder. Riots and the virus could play a role.
That said, the mid-terms were the highest turnout in a long time as Trump opposition was energised:

Betting markets still have Trump as favourite but the riots have not helped:

My best guess is the riots will not do much to help Trump. There is plenty of anger in the community about divisive politics but, without minimising the race issues, it is also obvious that the riots are in some measure a short term burst of frustration coming out of COVID-19 lockdowns so may pass relatively quickly.
That would still leave virus mismanagement versus China management as the key policy struggle of the election. Whether that can get Trump over the line depends upon how brazen he is prepared to be in creating a renewed sense of China crisis.
All bet are still off in the regard.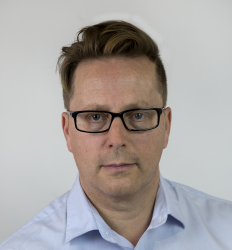 Latest posts by David Llewellyn-Smith
(see all)