A new report has now unveiled how China withheld data on COVID-19 pandemic, leaving officers of the World Health Organisation (WHO) "helpless and frustrated":
At the height of the coronavirus outbreak, Chinese officials kept vital information from the World Health Organisation which could have slowed the spread and saved lives.

Recordings obtained by the Associated Press (AP) revealed WHO staffers were tossing up how to keep China on side while pressing them to provide gene sequences and detailed patient data.

Desperate to not anger officials, the WHO publicly praised China by claiming it had "immediately" shared with them a genetic map of the virus, the investigation found.

WHO claimed China's commitment to transparency was "very impressive, and beyond words", – even as officials were struggling to get the information they needed from them…

The latest evidence through the AP investigation shows how WHO officials struggled to get accurate and timely information from China as far back as January.

AP found China had researched the mysterious illness but refused to give the genetic map of the coronavirus until it was leaked to a virologist website.

Fearing a repeat of the SARS outbreak, WHO's chief of emergencies Michael Ryan, told colleagues in the second week of January that it was time to "shift gears" and apply greater pressure on China for the release of information.

"This is exactly the same scenario, endlessly trying to get updates from China about what was going on," WHO's chief of emergencies Michael Ryan could be heard saying in the leaked recordings.

"WHO barely got out of that one with its neck intact given the issues that arose around transparency in southern China."
In the below video, Gravitas' Palki Sharma also explains how the WHO was given little data or access during the crucial weeks at the beginning of the outbreak:
As noted by Sharma:
"China hid information, China lied, China delayed, China misled the world and the World Health Organisation".
The China apologists and CCP wolf wankers now have nowhere to hide.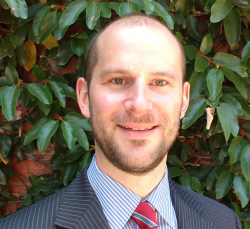 Latest posts by Unconventional Economist
(see all)