Time to take the possibility of a dementia president seriously: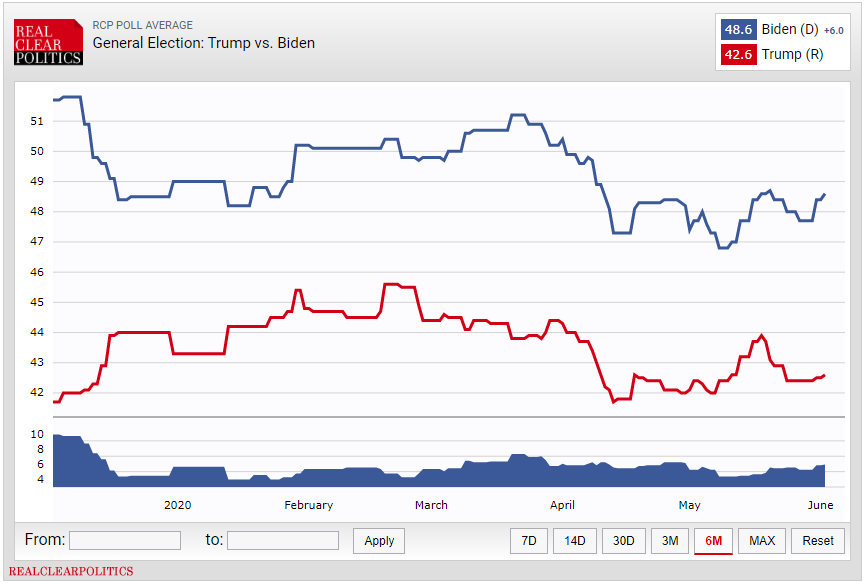 Here are the key policies affecting markets, material via Politico.
Double the minimum wage:
There's broad support among Democratic presidential candidates for doubling the hourly minimum from $7.25 to $15, and then allowing it to rise automatically with inflation, as proposed by House Democrats in the Raise the Wage Act. Even centrists like Sen. Amy Klobuchar, Colorado Gov. John Hickenlooper and former Vice President Joe Biden favor this. In 2016, Democratic nominee Hillary Clinton favored going only to $12 (though she expressed strong support for states that raised it to $15).
This is a clear stock market negative. It's not that it's bad at all. It's good. But it shifts the winners and losers within the economy. Losers will be corporate profits in the short term and probably higher unemployment for a little while as well. But that would pass pretty quickly as domestic demand-oriented corporates benefit, automation is promoted and productivity lifts. It's inflationary so USD bullish.
Student debt relief:
Most Democratic candidates have called for either expanding or fixing the Public Service Loan Forgiveness program, an existing federal benefit that's supposed to cancel the debt of borrowers who work in public-service jobs for 10 years. But few borrowers have actually had their loans forgiven under the program, which has been plagued by bureaucratic hiccups and complicated eligibility requirements.

Former Vice President Joe Biden has called for making sure the program is "fixed, simplified, and actually helps teachers." Other candidates have signed on to legislation by Sen. Kirsten Gillibrand that would expand the program and provide more generous benefits to public-service workers.

Former Texas Rep. Beto O'Rourke has advocated for forgiving the student loan debt for teachers. Teachers who have worked for more than five years in a public school would receive total loan forgiveness, while others would have their student loan payments suspended while teaching in public schools, have 20 percent of their principal per year of service and total loan forgiveness after five years of service. For others in public service, O'Rourke would forgive 10 percent of a borrower's outstanding debt at the end of each year they work in a public interest job tax-free.

Nearly all of the candidates have also called for lowering existing student-loan borrowers' monthly payments by reducing the interest rate on federal loans.
Sadly far short of Bernie Sanders proposals but mildly bullish for domestic demand.
Energy:
End new oil and gas leases on federal land and end offshore drilling. Federal land offer a rare opportunity to significantly shift energy development without relying on Congress, but that production also is a major cash cow for the government. Fossil fuels from lands under the federal government's control accounted for about one-quarter of U.S. carbon dioxide emissions between 2005 and 2014, and revenues from federal oil and gas output topped $8 billion in 2018, according to the Interior Department.

Utilities and scientists are developing nuclear power reactors that are much smaller than the massive facilities that have been used in past decades. A typical nuclear reactor at a power plant may produce 1,000 megawatts of power, enough to power about 1 million homes. But the new reactors, called Small Modular Reactors that the Energy Department's national labs are helping to develop, would produce perhaps 50 to 100 megawatts.

Economists typically view a carbon tax as the most efficient way to get businesses to reduce their greenhouse gas emissions, but environmental activists say that would be insufficient to secure the reductions needed in a relatively short period of time. Most carbon tax proposals floated by Democrats this year envision returning much of the proceeds through regular dividend payments to offset higher energy costs.
Oil price bullish but overly so. Federal land for fracking is only 25% of the total and this no new leases not ending existing ones.
Health:
Many candidates in the large Democratic field have come out against Medicare for All, criticizing its expected cost (pegged at more than $30 trillion over a decade by outside groups) and the disruption to patients and the health care system resulting from forcing everyone into a single government-run plan.

Many in this camp say they favor an alternative approach allowing people to keep their private insurance while making a government plan available to anyone who prefers it. Pete Buttigeig, for example, has promoted this path while going after Medicare for All as divisive and unrealistic, saying candidates that support single-payer aren't showing "enough regard for the American people to make their own decisions."

The competition from a public option, Buttigeig and others argue, would also drive down the cost of private insurance.

Others argue for more incremental changes and prioritizing help for those currently facing the highest health costs, including older Americans not yet eligible for Medicare and middle-income people earning too much to receive federal subsidies for Obamacare plans. In December, Andrew Yang released a plan that fell to the right of the rest of the top tier of candidates, calling for a set of policies to bring down health care costs and expand services without a major overhaul.
Very bullish for domestic demand if it's pulled off. But if Barack Obama couldn't get it done then Joe Biden…
Infrastructure:
Virtually all of the candidates who have expressed an opinion about the need to focus on infrastructure either have not outlined a funding solution, or focus on changing taxes on corporations.

Of those who have put forward at least some way to pay for boosted spending on roads, rail lines, airports and more, the ones who at least take a stab at a funding solution mostly align with the current congressional Democratic leadership, which has proposed funding come from rolling back the 2017 GOP tax code changes, or otherwise tweaking the tax code to wring more money out of wealthy corporations — an approach that Republicans have already flatly rejected.

Amy Klobuchar was first out of the gate with an infrastructure proposal she put forward as a centerpiece of her campaign, calling for a $1 trillion investment ($650 billion of which would come from federal funds) in everything from traditional transportation infrastructure to green practices and clean water. Read more about her plan here.

In November, Joe Biden rolled out a revamped infrastructure plan with a focus reminiscent of many of former President Barack Obama's priorities: transit, high-speed rail, electric vehicle charging infrastructure, socioeconomic equity, job creation and a focus on reducing transportation's impact on the climate. Specifically, Biden calls for a $1.3 trillion investment over 10 years, with $50 billion in the first year going toward repairing roads and bridges, and another $10 billion over 10 years to building transit in high-poverty areas. He proposes paying for it by rolling back some of the 2017 GOP tax cuts, taxing the "super-wealthy and corporations," ending fossil fuel subsidies and other changes.
Bullish for commodities but only at the margin.
Taxes:
Increase the capital gains tax rate. Former Vice President Joe Biden and former New York Mayor Michael Bloomberg would do the same for for those with more than $1 million in income. 

Former Vice President Joe Biden, former New York Mayor Michael Bloomberg, former Rep. Beto O'Rourke, and Sen. Michael Bennet favor raising the rate to 28 percent. Biden also wants to impose a 15% minimum tax on corporations with at least $100 million in net profits, so they can't avoid paying taxes altogether.

Former Vice President Joe Biden would increase the tax rate on Americans in the top earnings bracket to 39.6 percent. He would also put a 28% cap on the value of tax breaks for wealthy taxpayers.
All good proposals to fight inequality and lift domestic demand but similar to wage hikes in that they will initially be very stock market bearish.
China:
Some critics have been less supportive overall of aggressively taking on China, warning that the fallout from tariffs is too great a burden for U.S. farmers, manufacturers and others to bear.

Former Vice President Joe Biden has drawn criticism for a message that downplays China's threat and instead expresses confidence in America's workers and technology. He has since grown more hawkish, lashing out at China during the September debate for stealing U.S. intellectual property, violating WTO rules and dumping steel.

"We're in a position where, if we don't set the rules, we, in fact, are going to find ourselves with China setting the rules," Biden said. "And that's why you need to organize the world to take on China, to stop the corrupt practices that are underway."

Trump has announced a "phase one" deal with China that cancelled some impending tariffs on Chinese goods and reduced duties on another $120 billion in exchange for promises from Beijing to buy more U.S. goods and services and implement a number of reforms. But Trump also kept a 25 percent duty on $250 billion worth of Chinese goods in place.

The Democratic field hasn't weighed in on those developments.

The majority of Democrats have broadly slammed Trump's use of tariffs. Candidates such as Sens. Kamala Harris and Kirsten Gillibrand have criticized the president's move to impose tariffs on China and U.S. allies, arguing they hurt American consumers, workers and companies. Former Vice President Joe Biden and other candidates have argued that farmers and manufacturers are feeling the brunt of Trump's trade wars.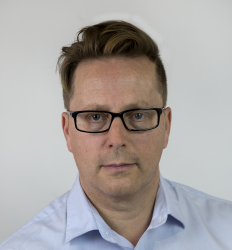 Latest posts by David Llewellyn-Smith
(see all)