Via Westpac:
Westpac Banking Corp has won a significant victory in the Federal Court, where two judges to one have found in favour of the bank on its interpretation of responsible lending duties, dealing another blow to the corporate regulator in the prolonged dispute.

The Australian Securities and Investments Commission had appealed the original 'shiraz and wagyu' decision, which found the regulator did not properly understand how the credit laws operate. While one of the appeal court judges sided with ASIC, the other two on Friday ordered its appeal be dismissed and called on the regulator pay the bank's legal costs.

Given the split decision, ASIC may decide to seek leave to appeal the case to the High Court. The case is being watched by all banks because it is examining Westpac's automated loan assessment system; big lenders all use computer algorithms to assess suitability for loans, so they can create 'scaled' processes to serve millions of customers.
Split decision not terribly convincing. Hopefully, ASIC will appeal.
This case is important as it will help determine lending standards going forward.
That is, the Hayne Royal Commission did not explicitly outlaw the use of Household Expenditure Measure (HEM) in assessing a borrowers' capacity owing to the pending Westpac vs ASIC case. Therefore, the outcome of Westpac versus ASIC is going to have some bearing on the legality of benchmarks, as will the success of this class action.
If Westpac loses these cases, then the banks will be forced to abandon the HEM altogether and rigorously scrutinise a borrowers' capacity, that is do banking, with the end result being tighter credit availability.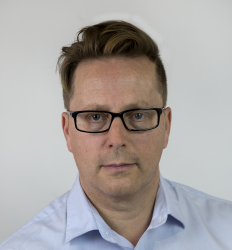 Latest posts by David Llewellyn-Smith
(see all)