Great analysis here from Westpac's excellent Justin Smirk:
JobKeeper provides a significant boost to incomes but in May wages fell even though jobs gained.
JobKeeper is a flat $1500/fortnight payment. As such it could have compressed wage distribution by lifting wages for lower income workers, particularly part-time workers, while lowering wages at the higher level particularly if they are working zero hours and the JobKeeper payment is their sole compensation.
In April, the JobKeeper package provided such a significant offset for low income workers that overall wages did not fall as much as jobs even though the Labour Force Survey had hours worked falling more than employment.
This transition to JobKeeper from late March, and through April, provided such a significant offset for incomes that in some industries (in particular arts & recreation), and for the youngest cohort, it was a noticeable positive boost to wages offsetting the job losses.
This reversed through May with Weekly Payrolls reporting wages falling by more than jobs while the Labour Force Survey reporting hours worked falling by more than employment, particularly for part-time workers. The boost to incomes from JobKeeker has ended and wages appear to be falling back to fundamentals.
The transition effect of JobKeeper in April is an important observation for if employment is not growing fast enough in September to offset the loss of JobKeeper support, then the ending of the programme will represent a significant drag on wages and household incomes.
There was not much difference in the job losses between males and female but since March female wage earnings have fallen by less than males', again highlighting the support of JobKeeper for part-time and casual workers incomes. However, through May female wage earnings fell by more than jobs and this underperformance was greater than that experienced by males. With wages moving back to fundamentals this may be due to a large fall in hours worked for females in May.   
The greatest benefit from JobKeeper has accrued to the youngest and oldest cohorts as well as to females rather than males. However, the benefit is fading with job losses and hours worked now having a greater impact on wages.
We continue to see an outsized hit to wages for the middle age groups compared to the hit to jobs hinting at a greater fall in hours worked and/or a more significant compression of the wage distribution. For some in this cohort, who may have worked zero hours in May, moving onto the fixed rate JobKeeper programme would have been a wage reduction for them compared to what they earnt previously.    
JobKeeper has had a significant impact on wages at the lower end of income distribution. If we don't experience a significant lift in employment as JobKeeper ends then this income boost will be sorely missed.

The Weekly Payrolls is a welcome addition to the ABS Labour Market data suite providing timely information on employment. It is also a rich source of granular details breaking the data down by gender, age, industry and state providing a greater insight into not just how the COVID lockdown has hit the economy, and the process of recovery from it, but also the impact of government assistance packages and how incomes are shifting.

Up to early May, Weekly Payrolls had highlighted wages falling by less than employment. Jobs as measured in Weekly Payrolls contracted -7.3% from March 14 to May 2 compared to a smaller -5.4% fall in wages. This is likely due to the JobKeeper subsidy boosting wages for casual/part-time workers. However, through May there was a very clear shift away from this.  From March 14 to May 30 jobs fell -7.5% but there was a larger -8.3% decline in wages. Breaking it down to the last four weeks, May 2 to May 30, while there was an improvement in labour market conditions with jobs up 1%  wages were down -3.2%. We also know from the Labour Force Survey that hours worked declined 0.7% in May.

Breaking the data down by age we noted in April that our youngest and oldest workers were the hardest hit with job losses due to the COVID shutdowns. From March 14 to May 30 the under 20s remain the hardest hit by the lockdowns (-16.5% from -14.6% in April) while the situation for the over 70s deteriorated a little further (-12.5% from -11.0% in April) while young workers in the 20-29 bracket also saw a further decline in jobs (-12.2% from -10.7% April). The least hit were 50-59 year olds and their situation improved a little in May (-3.9% from -4.5% in April) but it deteriorated a bit for 60-69 year olds (the decline increased to -5.9% from -4.9%). We had been a little surprised at the relative outperformance of the 60-69 year olds in April so we aren't surprised to see them moving back towards the average in May.

Looking at how the data tracked through May, as noted earlier jobs lifted 1%. Breaking this down by age it is not surprising that the recovery has been stronger for the age groups that were the hardest hit in April. Under 20s jobs are up 1.8% while 20-29 year olds improved 1.1%. For the rest the recovery was a bit below average with the middle age cohorts' jobs lifting by 0.6% to 0.8% while the older cohorts saw jobs rise 0.8%. It was, however, a little concerning to note a -2.6% fall in jobs for the over 70s .

Turning to wages, as reported last month from March 14 to May 2 the -5.4% fall in wages was smaller than the fall in jobs suggesting the average wage per job lifted (or alternatively there could have been a lift in hours worked per job but the Labour Force Survey tells us this was not the case). We believe this is due to the JobKeeper package lifting wages for casual/part-time workers partially offsetting the decline in jobs/hours worked.

This effect is already starting to fade. As noted earlier there was a shift through May with wages now falling buy more than jobs. What happened? Breaking the data down by age cohort provides some insight into this.

For the youngest there remains a strong lift in wages despite the outsized collapse in employment they experienced. But it does appear to be less significant than it was. From March 14 to May 30 wages for under 20s rose +5.4% (it was reported as a +16.8% lift in April) while wages for 20-29 year olds fell by less than jobs (-7.5% in May compared to a -3.6% in April). So for the most vulnerable, the benefit of the JobKeeper package does appear to be fading. The table below compares the change in jobs to the change in wages since March 14 and through May. It then contrasts the difference in the change in wages to the change in jobs for each period to define the out/underperformance of wages in each period for each cohort.

The first highlight is the clear outperformance of female wages earning (-5.9%) relative to jobs (-8.0% or a +2.1% difference) since March 14 compared to males underperformance (wages -9.8%, jobs -6.3% for a -3.5% difference). We suspect that this is likely to be due to JobKeeper payments as females have a greater share of part-time/casual employment than males. Quite a few would have received a pay rise moving on to JobKeeper as it is a set amount and not dependent on previous earnings or hours worked. As most of the uptake of JobKeeper would've occurred in April, May saw the return of underlying fundamentals and female wages fell (-3.5%) despite a lift in jobs (+1.4% for a -4.9% underperformance). Male wage underperformance was unchanged at a -3.5% difference. There is a clear warning here that unless there is better than average growth in employment in the December quarter, a sharp ending to the JobKeeper programme in September will have a meaningful impact on female incomes.

Other groups that you would expect to receive some benefit from JobKeeper, such as older and younger groups that have a greater share of part-time and casual workers, did see a net benefit, if not always a full offset. But even these cohorts also experienced a return to more harsh fundamentals through May. And for the middle age groups, we see that the drop in wages has been greater than the drop in jobs suggesting either there has been a larger drop in hours worked and/or wages being compressed by the introduction of JobKeeper. The fact that through May there was a lift in middle age jobs and yet wages still fell could reflect the decline in hours worked through May. In detail:

Under 20s: From March, the outperformance was 21.9% but in the last most it tuned to an underperformance of -12.4%
20-29 year olds: the 4.7% outperformance from March slipped to a -4.1% underperformance through May.
30-39 year olds: The -2.5% underperformance since March continues to deepen with wages slipping -4.0% more than jobs through May.
40-49 year olds: Wages continue to fall faster than employment but the underperformance has improved from the -5.3% since March to the -4.0% through May.
50-59 year olds: This group saw a modest improvement in wage underperformance from -4.7% from March to -4.0% through May.
60-69 year olds: Appear to be going backwards from a modest underperformance since March of -1.8% to a greater than average underperformance of -4.6% through May.
70 year olds and over: Saw a sharp turnaround from the +5.3% outperformance of wages since March to a -3.2% underperformance through May.

Similar results can be found when you look at the payrolls data by sector. Since March, jobs have collapsed by -29.1% in accommodation & food services, -26.3% for arts & recreation, -10.5% for information & media and -10.1% for administration & support services and rental, hiring & real estate. Retail jobs fell -6.3%. The two sectors that stand out for outperformance compared to the rest are utilities which lifted +0.4% and finance & insurance which gained +0.5%. The focus of job losses has been in the services sectors and, in particular, hospitality/tourism industries and the sectors that service them. However, we have to admit the job losses have been more widespread than we expected and have been in sectors we thought might have been a bit more robust including health (-4.7%) and pubic administration & safety (-4.3%). We are also seeing other sectors that were not directly hit by the lockdowns also be impacted by the reduction in overall economic activity with construction jobs down -5.8% and transport shedding -4.8% of its jobs.

It is in the sector wages data that we again can see the significant impact that JobKeeper has had on wages at the lower end of the income distribution. Accommodation & food services reported the largest fall in wages but the -25.4% fall was less than the -29.1% fall in jobs leading to +3.7% outperformance in wages. But the most stark difference was in arts & recreation where a -26.3 collapse in jobs resulted in a smaller -14.0% fall in wages, a +12.3% turnaround which can only be explained by the introduction of JobKeeper boosting the wages of the casual/part-time workers still employed in this sector.

The other noteworthy sectors are education & training where wages were almost flat when jobs fell -4.7%, a +5.4% outperformance, and other services where a -9.7% loss in jobs saw a smaller -4.0% drop in wages, a +5.7% outperformance. Again, these sectors have a significant share of part-time and casual workers who benefited from the introduction of JobKeeper. At the other end of the spectrum, where there was a likely combination of a greater loss in hours worked compared to jobs and possible wage compression due to JobKeeper, was mining where wages collapsed -20.8% and yet jobs have fallen just -5.8%.

When we look at the data through May there are some very curious results. Following the massive collapse in jobs in accommodation & food services, it is hardly surprising there was a 5% bounce through May but this was associated with a -7.5% fall in wages. And in arts & recreation, jobs continued to fall through May down -2.8% but wages collapsed -14.9%. For both sectors this was a more than -12% underperformance in wages compared to jobs. While not as extreme, a 1.1% gain in jobs in rental, hiring & real estate was associated with a -8.8% fall in wages, a -9.9% underperformance. And in administration & support services a small 0.3% rise in jobs was associated with a -6.7% fall in wages, a sizable -7.1% underperformance in wages. Given that JobKeeper is continuing to September this can't be explained by any changes in government support. It could be due to further adjustment in hours worked, we will find out in the release of the detailed May Labour Force Survey next week. This was also seen in wholesale trade where a sound 1.4% lift in jobs through May was associated with a -4.7% drop in wages, a -6.1% underperformance.
Quick! Lift immigration to flood the market with supply…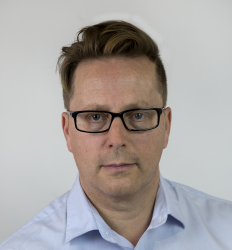 Latest posts by David Llewellyn-Smith
(see all)