It's here and it's ugly. In the US, American Idiots are queuing up to contract it, via Bloomie:
Thousands of supporters of President Donald Trump poured into Tulsa on Saturday, filled with energy for his first campaign rally in three months but short on masks in a city reeling from a spike in Covid-19 cases.

Underscoring the public-health threat, Trump's campaign announced that six staffers in Tulsa had tested positive for the virus during routine screenings.

Among those crowded outside the arena, though, masks were rare. Stephen Nelson, 35, said he doesn't believe government data showing a surge in Tulsa cases. A contractor for Walmart who lives in Rogers, Arkansas, Nelson said wouldn't use a mask or take any other precautions during the rally.
There were fewer idiots than expected so some sense prevailed. Stay away from Grannie, is all I can say.
The US virus second wave is here and looking ominous:

Take out New York and its environs and its turning parabolic:

American Idiot states are now going to shit fast:

Thankfully hospitals are better prepared so the death rate is much better:

However, I expect that to also turn up shortly as hospital systems become stressed again.
And, in some ways, the following is the worst chart of all:

Infection penetration into the wider population is still only 5-6% so it has years to run at the current rate of spread before the US reaches herd immunity.
The US has neither hammer, to crush the virus, nor dance, to keep it contained. It is caught in no man's land between the two guaranteeing the worst-case outcome of higher deaths and higher economic damage.
It does NOT appear that we'll see a new round of official lockdowns. But as deaths accelerate, localised shut-ins will return and the private sector will close anyway. See Apple:
Apple says it is temporarily shutting some stores again in the US states of Florida, Arizona, South Carolina and North Carolina as coronavirus cases continue to rise in the country.

Shares of the company, which said the closure would affect 11 stores in these states, were down 0.5 per cent.

Apple had planned to reopen about 100 US stores, mostly with curbside pick-up but some with walk-in service, in late May as lockdown restrictions began to ease.
Behaviour is also retreating:

Don't get me wrong, US activity is still going to rise from previous lockdown lows, but it's going to be a very weak and halting recovery and struggle far below year on year comparisons, smashing profits and keeping unemployment higher for longer.
There are rumblings worldwide:
Chinese authorities reported 25 new confirmed cases – 22 in Beijing and three in neighbouring Hebei province. It said 2.3 million people have been tested in an effort to contain the outbreak in the capital that led to the closure of its biggest wholesale food market.

Germans attend a live concert in Cologne, Germany under social distancing restrictions. The hall has been equipped with plexiglas boxes, installed 2-3 meters apart from one another, and up to four people are allowed in each box.

In South Korea, authorities reported 48 new cases. Half were in the capital, Seoul. Ten were in the central city of Daejong, suggesting the virus was spreading more widely as anti-disease measures are relaxed.

In Europe, Germany reported 687 new cases, its highest one-day toll in a month, after earlier managing the outbreak better than comparable large European nations.
As if that were not bad enough, the emerging market world is entering outright crisis:

LATAM is leading. Africa is next. Emerging Asia is better but not for long. All of these crises will deliver much higher death rates than we've seen to date given weaker institutions and health systems.
These are not overly important markets to global prices but as the virus rebounds from the lows in the developed world simultaneously there'll be a constant media narrative of danger and death, keeping folks from travel, discretionary spending and investment. Australia is a case in point:
Premier Daniel Andrews has flagged locking down suburbs as he scrapped plans to ease coronavirus restrictions in Victoria amid an alarming surge of new infections that has left the state "absolutely at risk of a second peak".

From midnight on Sunday to July 12, household gatherings will be reduced from 10 to five guests and outdoor gatherings will be halved from 20 people to 10.

The spike in infections forced emergency crisis meetings between authorities and infectious disease experts after cases hit the highest they have been in Victoria in more than two months.
This is the new normal. Local rather than national lockdowns. Big and growing virus numbers. Structurally ruined sectors. Ongoing economic recoveries from lockdown lows but growth plateaus well below 2019 output.
Forex markets are beginning to signal rising risk. Bond markets are too. The equity market has not yet got the memo but only because it has refused to read it.
It will be forced to soon enough.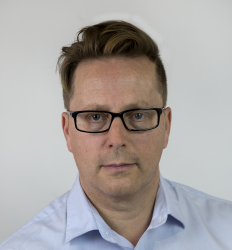 Latest posts by Houses and Holes
(see all)