Late last year it was revealed that more than 1200 buildings with risky levels of flammable cladding are included on the state government's list, which is not publicly available.
Now Victorian taxpayers will fund a blitz on flammable cladding removal as part of a stimulus package to get "tradies on the tools":
In a bid to create more work for Victorian builders, the Andrews government will accelerate the removal of dangerous flammable cladding from apartments across the state…

The state government is spending $600 million to fix the cladding on private apartments and had planned to fund repair works on up to 100 buildings a year.

On Tuesday Planning Minister Richard Wynne announced this workload would double, in order to help keep builders afloat and revive an economy stalled by the coronavirus pandemic…

Construction expert Sahil Bhasin from consultants Roscon, which advises owners on cladding issues, said this was not good enough because many builders responsible for apartment towers with cladding problems had still not faced any scrutiny.

"I'm not aware of any prosecutions of businesses that have been involved in buildings with flammable cladding," Mr Bhasin said.

"So they are going to get the people who caused the problem being paid to fix the problem"…
The dodgy builders that made out like bandits cutting corners and erecting thousands of sub-standard apartments have already left taxpayers to foot the bill via the $600 million funding package to replace flammable cladding, equating to around $230 per Victorian household. And now these same builders will profit from the flammable cladding removal.
Here is another classic example of industry privatising the gains from development and socialising the costs.
Those who profited from these dodgy buildings should be required to fix them at their own expense, not taxpayers.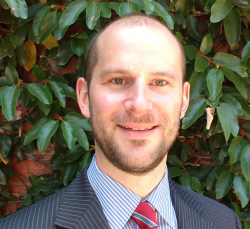 Latest posts by Unconventional Economist
(see all)