The federal government has forecast that migration will fall by 85% in the two years from 2019 because of COVID-19.
Consultancy m3property has tipped that this will lead to an oversupply of housing in all mainland states with the exception of Victoria, which is forecast to have an undersupply of 7,391 properties in 2021:
"We expect Victoria to continue to be under supplied over the next three years with the demand-supply gap likely to start reducing by mid-2021 before widening again from early 2022 when we begin to see population growth returning to pre COVID -19 levels," said Jennifer Williams, m3property's national director research…

While overseas migration is a large part of states' growth, it is not the only part. While new migrants accounted for 75,600 of Victoria's 122,200 new residents last calendar year, the state also benefited from net interstate migration of 10,649.

NSW, by contrast, relied proportionately more on foreign migrants, who comprised 70,500 of its 90,900 net new residents even as it lost 22,400 people to other states. The most-populous state will face an oversupply of nearly 29,000 homes next year, and demand will only overtake supply again in 2023, the report says.
This forecast doesn't make much sense.
Before COVID-19, Victoria's housing market was being adequately supplied, with 64,440 dwelling completions against 122,161 population growth as at December 2019: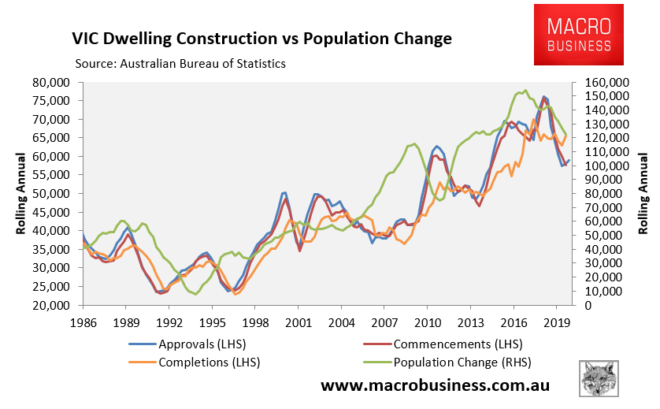 With net overseas migration (NOM) making up 62% of Victoria's population growth in 2019 (see next chart), and immigration expected to collapse, the state is clearly facing an oversupply of dwellings.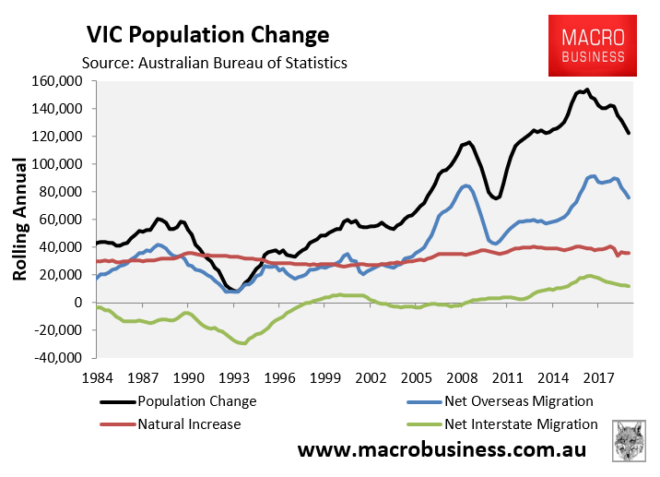 The data speaks for itself.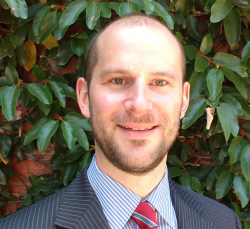 Latest posts by Unconventional Economist
(see all)