Victorian Liberal leader, Michael O'Brien, has issued a press release demanding that taxpayers pay to quarantine international students brought in under Australia's COVID-19 travel bans:
The Liberal Nationals are calling on the Andrews Government to urgently work with the Federal Government to facilitate safe entry for international students back into Victoria.

International education and training is Victoria's largest service-based export. In 2018, the sector generated $11.8 billion in export revenue for the state and supported almost 79,000 Victorian jobs.

The impact of COVID-19 has hit the international education and training sector very hard in recent months, with international travel restrictions preventing many international students from arriving in Victoria to commence or return to their studies.

Our economy needs to get international students back to Victorian universities and training providers and that requires reopening borders to international students followed by 14 days of quarantine.

To aid the Federal Government in getting this done, the Victorian Liberal Nationals call on the State Government to help in subsidising affordable quarantine accommodation for international students on their arrival to Melbourne…

"Rebuilding Victoria's international education sector is part of the Liberal Nationals' Back to Work and Back in Business plan.
Get stuffed Michael.
Australians have not been put under house arrest for months to nearly beat the virus so that our greedy universities and their captured political mates can flood the joint with virus-marinated kids from overseas, paid for by taxpayers, in turn jeopardising the fortress economy and Australian lives.
Virus testing is not foolproof. Quarantine measures are full of holes. Two weeks is not long enough to exhaust contagiousness. And Australia sources a large chunk of its students from countries that are plunging into, not coming out of, the pandemic. These include highly infected counties like India, Nepal and Brazil.
It only takes one infected international student to flout the rules and the entire Australian economy will be put at risk.
Australia's universities have already proven that they cannot be trusted on this matter, as evidenced throughout the pandemic via:
first campaigning to keep Australia's international borders open;
then smuggling students in via third countries after Australia's borders were closed; and
campaigning for exceptions to travel bans throughout.
If policy makers had listened to our 'enlightened' universities at any stage in the pandemic response, Australia would now be a virus basket case.
The higher education sector cannot be trusted. It has become a toxic cesspit for former public servants and officials to get rich at everyone else's expense.
The corruption is worthy of its own royal commission.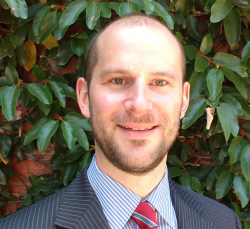 Latest posts by Leith van Onselen
(see all)