It's so horribly predictable. Six weeks ago Texas took the bit in its mouth way too early:
This Friday, Texas will start getting back to work. In an address this afternoon, Governor Greg Abbott announced that his "stay-at-home" order would expire as intended on April 30, 2020. After which he said, "We move forward to safely open Texas for business."

That means that starting Friday, owners of restaurants, malls, movie theaters and all other retail in the Lone Star state will be cleared to get back to business—with the important proviso that they limit customer occupancy to just 25% of maximum. This is an occupancy rate to which many essential businesses have already been adhering.

"It is entrepreneurs who drive the Texas economy," said Abbott.
And here it is today:

In better news, the death rate has been falling but not for long as hospitals approach crisis:

Overall, the US curve is still slowly flattening:

But cases are now rising in half the states and the curve will steepen again before long.
The US needs another complete lockdown which seems unlikely to come from the government given the parlous state of the political economy so the private sector will do it anyway and the recovery will be disastrous.
And there's a double-whammy for markets as we head for the election. If this apocalyptic virus mismanagement doesn't end Donald Trump then what will?

Which will mean corporate and rich folks tax hikes come with Senile Joe:

Not good for a huge stock bubble championed by El Trumpo!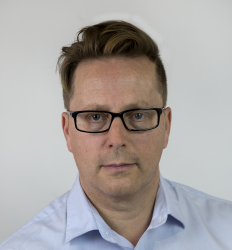 Latest posts by David Llewellyn-Smith
(see all)