As reported by Sky News above, Australia's university sector is demanding a taxpayer bailout to help them overcome the financial shortfall left from the decline in international students.
This comes as new modelling by Universities Australia suggests Australian universities could stand to lose $16 billion by 2023, including between $3.1 and $4.8 billion this year alone.
Indicative of the above, La Trobe University is at risk of going broke in a matter of weeks, while its Vice-Chancellor continues to earn a massive salary:
La Trobe's cash reserves have been reduced to the minimum required to meet a single month's operating expenses as it grapples with the loss of overseas students because of the coronavirus crisis…

Professor Dewar denied the university had been unsuccessful in securing credit and said negotiations were continuing with the banks…

A quarter of the university's 2019 revenue came from overseas students…

Hannah Robert, a law lecturer… said there was anger in Tuesday's meeting at the refusal of university management to entertain larger salary cuts for executives. Professor Dewar has accepted a 20 per cent cut. He was last year paid between $970,000 and $980,000…

Higher education expert Andrew Norton, of the Australian National University, said La Trobe was in a "wobbly situation'' before the pandemic because it was struggling to attract domestic students and had lost prospective students to free TAFE courses.
MB's view is that this crisis is largely of the universities' own making. They should never have built a model that relies so heavily on international students, especially from China.
This growth in international students was always unsustainable and absurd: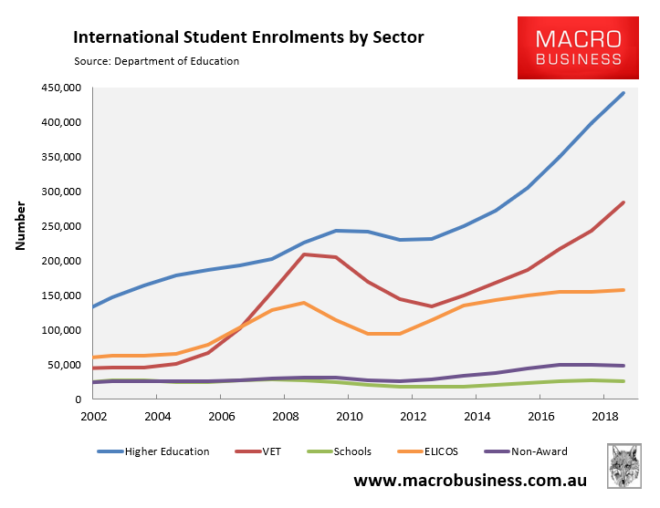 As was the growth in international student tuition fees, which universities have blown on bloated bureaucracies, research aimed at propelling universities up international rankings (in order to gain more international students), and shiny new buildings: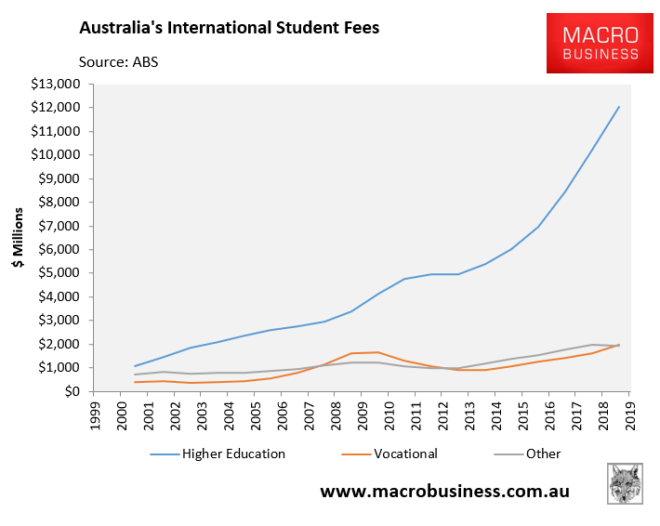 Any taxpayer bailout of universities must come with strict conditions, including:
An increase in English-language requirements to enter courses in order to improve student quality;
Increased financial requirements to ensure international students can support themselves;
Requirement to deliver educational and research activity relevant to Australian domestic students and to Australian industry needs;
Increased teaching staff-to-student ratios;
Pay caps on administrator pay (e.g. VC salaries capped at $500,000); and
Expunging ties to the Chinese Communist Party, including shutting down Confucius Institutes.
The federal government should also launch a royal commission into the sector, examining the universities' dependence on international students, entry and teaching standards, government funding, corruption, etc.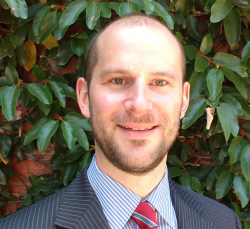 Latest posts by Leith van Onselen
(see all)