For a brief moment yesterday I thought Donald Trump was back in the race:
White House trade adviser Peter Navarro said on Monday the trade deal with China is "over," and he linked the breakdown in part to Washington's anger over Beijing's not sounding the alarm earlier about the coronavirus outbreak.

"It's over," Navarro told Fox News in an interview when asked about the trade agreement. He said the "turning point" came when the United States learned about the spreading coronavirus only after a Chinese delegation had left Washington following the signing of the Phase 1 deal on Jan. 15.

"It was at a time when they had already sent hundreds of thousands of people to this country to spread that virus, and it was just minutes after wheels up when that plane took off that we began to hear about this pandemic," Navarro said.
But it turned out to be a false alarm. A shame, because that is precisely the kind of massively divisive gambit he needs to have any chance of winning. The polls:

The betting:

The reason:

The Tulsa rally was garbage as a re-election gambit. Illegalise flag burning. Less virus testing. Protecting statues. Who cares.
Who knows why Trump has lost his balls. Perhaps:
he knows he'll lose and wants to protect his China deal legacy;
he thinks the stock market can get him over the line;
he thinks being divisive doesn't work for the incumbent.
I have no idea.
All I can say is that without a massive scandal to send the liberal press into total meltdown, enrage his base and mobilise the centre to the flag, he is going to lose big on the virus as deaths approach 200k by November and the economic recovery is disastrous.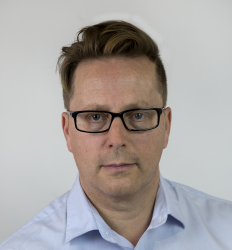 Latest posts by David Llewellyn-Smith
(see all)