Republicans are joining the backlash, via FT:
The US defence secretary opened a rift with Donald Trump, saying he did not agree with the president about sending the army on to the streets to clamp down on protests that have erupted across the country since the death of George Floyd.

Mark Esper's remarks came amid mounting criticism from retired military officials over how the president has handled the demonstrations, including a rebuke from Jim Mattis, the retired general who previously served in the defence secretary role under Mr Trump.

Speaking at a press conference, Mr Esper, a West Point graduate and former soldier, said the National Guard was "best suited" to help local law enforcement tackle protests.

"I do not support invoking the Insurrection Act," Mr Esper said on Wednesday, in a reference to the 1807 law, which allows a president to overrule governors and deploy active-duty soldiers in their states.
There's more from "Mad Dog Mattis" at The Atlantic:
James Mattis, the esteemed Marine general who resigned as secretary of defense in December 2018 to protest Donald Trump's Syria policy, has, ever since, kept studiously silent about Trump's performance as president. But he has now broken his silence, writing an extraordinary broadside in which he denounces the president for dividing the nation, and accuses him of ordering the U.S. military to violate the constitutional rights of American citizens.

"I have watched this week's unfolding events, angry and appalled," Mattis writes. "The words 'Equal Justice Under Law' are carved in the pediment of the United States Supreme Court. This is precisely what protesters are rightly demanding. It is a wholesome and unifying demand—one that all of us should be able to get behind. We must not be distracted by a small number of lawbreakers. The protests are defined by tens of thousands of people of conscience who are insisting that we live up to our values—our values as people and our values as a nation." He goes on, "We must reject and hold accountable those in office who would make a mockery of our Constitution."

"Donald Trump is the first president in my lifetime who does not try to unite the American people—does not even pretend to try. Instead, he tries to divide us," Mattis writes. "We are witnessing the consequences of three years of this deliberate effort. We are witnessing the consequences of three years without mature leadership. We can unite without him, drawing on the strengths inherent in our civil society. This will not be easy, as the past few days have shown, but we owe it to our fellow citizens; to past generations that bled to defend our promise; and to our children."

He goes on to contrast the American ethos of unity with Nazi ideology. "Instructions given by the military departments to our troops before the Normandy invasion reminded soldiers that 'The Nazi slogan for destroying us … was "Divide and Conquer." Our American answer is "In Union there is Strength."' We must summon that unity to surmount this crisis—confident that we are better than our politics."
And more back at the FT:
"I'm against clearing out a peaceful protest for a photo-op that treats the Word of God as a political prop," said Ben Sasse, a Nebraska Republican senator.

Mike Mullen, a retired admiral who was chairman of the joint chiefs under George W Bush and Barack Obama, took the rare step of publicly saying he had been "sickened" to see security personnel "forcibly and violently clear a path . . . to accommodate the president's visit outside St John's Church".

…Michael Hayden, a retired general and former CIA director, said he was "appalled" to see Gen Milley in combat fatigues on Monday. A senior defence official said Gen Milley did not know what Mr Trump had planned.

Mr Trump was also criticised by Tim Scott, the only African-American Republican in the Senate, who told Politico that he disagreed with the move. "Should you use tear gas to clear a path so the president can go have a photo-op? The answer is no," the South Carolinian said.

Brendan Buck, who served as an aide to former Republican speaker of the House, said that even in an era of outrages, what Mr Trump had done was "immoral".
Polling is beginning to show a clear trend as well:

And betting odds have flipped aggressively:

The centre is shifting away from Trump's outrages. It's one thing to throw Molotov cocktails at Washington and China. Quite another to throw them at your own kids.
Trump will have to turn much more aggressive on China to shift the angst or his troubles look likely to mount into the election.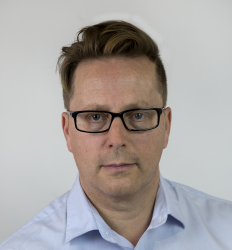 Latest posts by David Llewellyn-Smith
(see all)