Cross-posted from FTAlphaville:
If you had managed to avoid reading the financial press for the past few weeks, and then decided to catch-up on today, you might notice a new phrase being banded about in market commentary. Namely, "Robinhood investors".

Shorthand for retail punters utilising commission-free brokerage platforms (such as Robinhood) to buy stocks, a decent amount of the downright euphoric market action since mid-May, particularly in struggling single-name stocks, has been attributed to this great unwashed mass of day-traders. Including, we should add, on this blog.

It's a compelling narrative. After all, with the global economy facing not only its sharpest, but deepest, recession in recorded history, why on earth would the US stock market have priced in a V-shaped recovery when so much uncertainty remains?

Yet just because it's a compelling narrative, that doesn't mean it adds up. Is a retail army really the main driving force behind this insatiable market?

Well, according to the sellside, the answer is "yes, but it's complicated".

Two notes — one from Barclays and one from Soc Gen — over the past few days have examined the Robinhood phenomenon in detail. So let's run through their conclusions.

First Ryan Preclaw's team at Barclays, who held no punches in their conclusions after cross-examining the broader market action to the data available from Robinhood data-site Robintrack:
The first thing that stands out is that there is no clear relationship between aggregate [Robinhood] holdings of S&P 500 stocks, and the returns of the index as a whole (Figure 3). That by itself casts doubt on the idea that retail holdings are the cause of market returns.
And the ensuing graph:

In fact, the team at Barclays found the opposite to be true: the more popular a stock has become on the Robinhood app, the less positive its returns have been. It gives the example of beauty multinational Coty, which has been the worst performer in the S&P 500 and yet has seen its number of investors on Robinhood quintuple since March 13.

In aggregate then, retail might be more involved in the market, but that means diddly-squat for the huge, institutional capital base of the S&P 500. Here's Barclays again:
. . . there is a negative relationship between the number of Robinhood users owning a stock and the price returns of that stock. While we would not view these results as truly causal — we are not using instruments to control for confounding — we do see this as compelling correlational evidence that Robinhood investors are not systematically pushing up stock prices.

Soc Gen, as you might expect, reach similar conclusions but dig a bit deeper into the "retail are buying bankrupt companies lolz" meme. Turns out, that's not a bad guide if you just look at volatility.

Here's Andrew Lapthorne and his team:

But back to the topic in hand, speculative stock trading. Below we track the absolute returns on two factors, 'low share price' and 'worst balance sheet risk' (as defined by Merton's Distance to Default). In each case we take the bottom decile of the Russell 2000 and measure its performance over a five-day period. Yes, these "trash rallies" are common during bear markets, but the ferocity of the moves this time around have been off the scale.

Just look at that skew in the results! At no other point in almost a quarter of a century have the worst stocks — in terms of price or balance sheet strength — seen volatility like this.

But is this a Robinhood thing? Well yes, and no. As it turns out, the wannabe Davey Day Traders paradoxically want to buy either the trashiest companies or the highest quality ones. Here's Soc Gen:

In terms of overall economic value, Robinhood investors appear to be buying both high quality and lower quality stocks. For as we show below, the US dollar amount flowing into stocks with both the strongest and the weakest balance sheets is similar. But in proportion to the size of the overall universe — as a percentage of the market capitalisation — the lower quality stock holdings data clearly stands out, though we must add that Robinhood investors' total holdings are relatively tiny.
And the relevant chart:

Think of well-capitalised stocks like Amazon, Google and Amazon which are also popular with retail traders. They may not be buying them because of their financials, but familiar brands also tend to be decent businesses. Well, most of the time anyway.

Although much has been made of Robinhood users buying distressed companies where the equity value is likely zero and therefore the share prices low, this isn't the real story of this cohort. Indeed, it seems the day traders are more likely to follow the old trading adage that "the trend is your friend", rather than "buy the dip":

There are a few takeaways here. The first being that it's almost certainly not just Robinhood investors driving the aggregate market higher.

But there is perhaps one market structure explanation which goes something like this. Some corners of algorithmic trading buy and sell on price signals alone, which is often referred to as "momentum trading" (although not always). In this instance, the robots might spot a stock rocketing from a few giddy retail buyers and jump aboard, which creates a feedback loop where less knowledgeable retail traders join in, bringing in less sensitive algorithms, and then more cautious day traders, and so on.

For single stocks this might explain the extra volatility in lower-quality companies, which Soc Gen highlighted.

But, of course, there's also another explanation for the market's buoyant mood: the economic data are just getting better. Bloomberg's Joe Weisenthal put it best this morning in his daily email:

The first is that the real economy has improved A LOT since late March. This makes people uncomfortable, because the economy is objectively still so awful and there are still so many risks out there. But nonetheless, the arrow is up and to the right, and you can see that fact in dozens of different datapoints, whether it's flight activity, housing, used car prices, restaurant activity, gas consumption, job listings and on and on.

That was just before the US retail numbers for May smashed expectations, with sales rebounding 18 per cent, almost double what economists forecast.

As Joe wrote, that's not to say that the American economy is back to anywhere near where it was at the beginning of the year, but as equity markets have historically done a good job of looking past any short-term noise, perhaps they're not quite as mispriced as many would investors who have stayed on the sidelines — bemoaning dumb retail money — would like to believe.
Meh. That stocks are hugely overvalued relative to the prospective recovery at this juncture is obvious. The key question is more along the lines of how long can stimulus keep this levitation going as reality comes calling?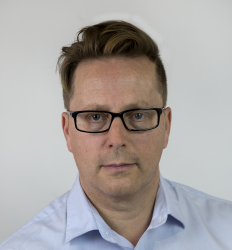 Latest posts by David Llewellyn-Smith
(see all)