9News Melbourne has run a segment on the collapse in rents across the city. The segment features SQM Research Managing Director, Louis Christopher, who is recording massive increases in rental vacancy rates in and around the CBD:
"Effectively anywhere within around 3kms radius of the CBD itself we are recording very high vacancy rates in some areas of around 13%"…

Landlords, if they wish to keep a good tenant, need to be less emotional about what's going on and just call a spade a spade and meet the market".
It's a similar story in Sydney, with Louis Christopher describing the city as having the "biggest tenants market in 20 years":
"It's very much a tenants market right now, it's probably the biggest tenants market I've seen in my last 20-years".
Indeed, last month Louis Christopher gave the following warning:
This is one of the largest one month rises ever recorded on our vacancy rates series. The blow out in rental vacancy rates for the major CBDs suggests a mass exodus of tenants occurred over the course of March and April. This might be attributed to the significant loss in employment in our CBDs plus the drop off in international students. We are well aware of a surge in short term accommodation now being advertised for long term leasing.

The question now begs is how long will we see such high rental vacancies? If it is sustained throughout the course of the year, then we can expect far deeper falls in rents which will be good news for tenants but a disaster for landlords.
Great news for Australia's renters.
In commercial rents its even better, at the AFR:
As the end of last month approached, retail landlords around the country had collected little more than half the month's rent from their tenants, highlighting the deep hit to the sector due to the pandemic slowdown.

The collection of rents near the end of May across the commercial property sector was tracking roughly in line with where it was at the same period in April, but was significantly down on what was expected at this time on average, according to figures compiled by the Re-Leased platform.

The analysis showed landlords were also offering more discounts than in April.
Australia's most protected class on rentiers – landowners – are taking it hard in the team at last.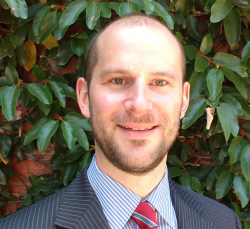 Latest posts by Leith van Onselen
(see all)