Industry superannuation funds have demanded that state and federal governments provide cheap land and tax subsidies to encourage funds to invest in affordable housing:
Superannuation firms and community housing groups have been in discussions for 12 months about lobbying the federal government together for subsidies that would make low-cost housing feasible as a long-term investment…

[This includes] offering underutilised state-owned land and tax incentives to super fund investors, said the Industry Super Australia chief economist, Stephen Anthony…

The high cost of residential land in many areas is one restraint that state governments could ease by freeing up underutilised land at reasonable prices, Mr Anthony said…

The Community Housing Industry Association and industry super funds have held roundtable discussions to reach a proposal requesting subsidies from the federal government.
The industry superannuation fund sector has recently landed in hot water for investing too heavily in illiquid unlisted assets like property and infrastructure. As such, do we really want them doubling down to invest in unlisted social housing at taxpayers' expense?
The fundamental problem is that despite Australia's compulsory superannuation system being in effect since 1992, the primary purpose of super is still to be defined.
Earlier in the Coalition's term, it lodged a bill to define the core purpose of super as follows:
"To provide income in retirement to substitute or supplement the Age Pension".
However, this bill never passed the Senate.
As such, Australia's compulsory superannuation system has been left at the mercy of politicians and vested interests to use for competing agendas.
Superannuation belongs to its members. It should be managed in a way that maximises risk-adjusted returns, while also being liquid enough to ensure that it can be withdrawn when required.
If policy makers want more investment in public housing – a worthy objective – they should do so directly by taking advantage of the lowest borrowing rates in history.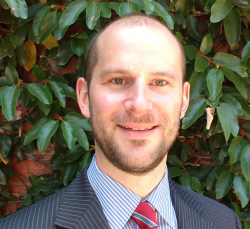 Latest posts by Unconventional Economist
(see all)