Via News comes generally good news:
A major investigation into an alleged espionage plot to infiltrate Australian politics is continuing, with ASIO raiding the home of a political staffer.

Prime Minister Scott Morrison on Friday warned foreign powers, including China, that he "won't cop" attempts to influence politics.

"We won't cop anyone coming and seeking to interfere in our political system, in our energy sector, in any area of perceived opportunity for an outside actor,'' Mr Morrison said in the wake of searches targeting NSW Labor MP Shaoquett Moselmane.

"We won't cop it. We are a resilient people. We will stand up to it. And we will take action, as what you've seen today demonstrates."
Good to hear. This is the now funded Anti-Foreign Influence Co-ordinator that MB campaigned for starting to flexes its muscles, along with ASIO and others. We are now seeing enforcement of Turnbull's anti-foreign influence laws. Bravo.
Let's hope they don't only roll out on the basis of politics. Labor targets are easy enough. But what about inside the Government? To wit, Gladys Liu:
previously occupied senior positions in CCP propaganda outfits;
courted and channeled Chinese money opposed to Australian foreign and strategic policy goals into the Government;
donated large sums of her "own" cash to help buy the Chisolm electorate;
defrauded the ethnic Chinese denizens of Chisolm with fake election signage;
refused to personally endorse Australian foreign policy tenets around China;
mumbled alarming things about Hong Kong in the Party Room;
used and abused the credibility of parliament house to aid campaigns for CCP control;
then lied about much of it directly into the face of the Australian people.
Moreover, ASIO already knows her dodgy connections, previously at the ABC:
Gladys Liu's association with Chinese figures who were deemed a security risk was the subject of an ASIO investigation even before she entered Parliament or became a Liberal Party candidate.

The ABC understands ASIO Director-General Duncan Lewis advised that then-prime minister Malcolm Turnbull, based on the guest list, should not attend a "meet and greet" organised by Ms Liu in the Victorian electorate of Chisholm for Chinese New Year in February 2018.
So, Liu's mates are not good enough for a PM to visit. But they are good enough for her to hold the Government's balance of power and channel funds to it?
These laws are going to uncover plenty of Labor CCP stooges but they cannot be deployed exclusively so.
Meanwhile, freedom-fighter Drew Pavlou appears to have made it all the way to CCP public enemy number one, via Courier Mail:
STUDENT activist Drew Pavlou has lambasted comments from the Chinese Ambassador to Cyprus about him, slamming the "attacks".

Chinese Ambassador to Cyprus, Huang Xingyuan published a column in The Cyprus Mail, titled "The definition of hero in my mind", which questioned whether Pavlou's activism as "heroic" as recent local articles had profiled him.

"It is not heroic at all to be blindly impulsive, to be supportive of riots, to be a maverick without principles, or to oppose China at every opportunity regardless of history, facts and common sense," the column said.

" … These are not the qualities of a hero who dreams of saving the world, but signs of being brainless, ignorant, unscrupulous and obsessive. I do not want to see Drew Pavlou go further down this wrong path."

The 21-year-old Australian born University of Queensland (UQ) who has Cypriot heritage said it was a "bizarre statement" which endorsed his suspension, and "very telling" of Chinese diplomacy.

"It is very telling of the Chinese state's fascist blood-and-soil worldview that they would direct their ambassador to Cyprus to attack an Australian activist due to their Cypriot heritage".

Australia Human Rights Watch director Elaine Pearson said the student was "really getting under the skin of the Chinese government" commenting on social media about China's Ambassador to Cyprus dedicating the column to Pavlou.
Thin-skinned wolf wankers of the world unite!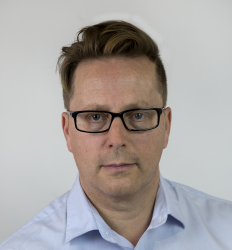 Latest posts by David Llewellyn-Smith
(see all)