At least it's honest about gutting the economy, via The Australian:
The National COVID-19 Co-ordination Commission, chaired by former Dow Chemicals boss Andrew Liveris, recommended the federal government take immediate action to create an gas market that could deliver globally competitive results similar to the US with gas available at just $4 a gigajoule, more than half current levels, to boost manufacturing. It called for the government to underwrite parts of the industry, ease regulatory hurdles and take stakes in pipelines.

Australia's largest commercial gas user, fertiliser and explosives maker Incitec Pivot, said while Australia had become the largest LNG exporter in the world it needed to balance its trade ambitions with the needs of local consumers. "Since 2009, Australia grew its exports of gas to the world and in the process increased total domestic gas production three-fold. Despite this increase in production, the cost to east coast consumers jumped by 300-400 per cent," Incitec Pivot chief executive Jeanne Johns writes in The Australian today.

…"Our planning for the future must be based in reality," Shell Australia chairman Tony Nunan said. "Today's gas supply simply costs more to get out of the ground and bring to customers — not because of LNG exports, but because of the decline of Australia's historically low-cost conventional gas resources."

Shell said it could be 2030 before ample supplies and lower prices were in place for big users.
There are plenty of cheap unconventional sources that could deliver $4Gj gas which, sadly, Liveras did not argue for in the near term.
But all of them are now owned by Shell and the export cartel so are shipped to Asia, leaving us with the expensive stuff at around $8Gj.
As usual, this is all smoke and mirrors. The answer is simple: deploy gas reservation for the east coast linked to JKM export net-back, as agreed with Center Alliance in return for approving tax cuts.
We should put a price cap on it as well at $5Gj. Break some of those supply contracts, as happens all of the time worldwide, and all is solved.
Reservation is the ONLY answer for cheap gas. Everything else is balderdash and lobbying.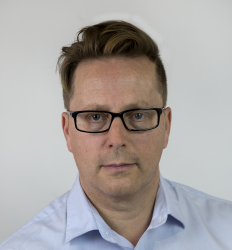 Latest posts by David Llewellyn-Smith
(see all)