Via The Australian:
Direct cash grants for home renovations are expected to be a key plank of a multi-billion-dollar building stimulus package to rescue the housing construction ­industry and save tens of thousands of jobs.

Scott Morrison is also expected to announce $1.75bn in federal funding to the NSW government to bring forward the construction start date to this year for the Western Sydney Airport metro rail line service, with forecasts the project could create 14,000 jobs.

…It is understood that limits or conditions would be placed around the types of renovations that could be included, with the ­industry estimating that the ­inclusion of a $4bn home renovation grant scheme could double the economic return to about $7-8bn.

While the stimulus package is set to include extending the eligibility of the first-home buyer's scheme to existing owners in a bid to stimulate the construction of new dwellings over the next year, the inclusion of home renovations in the stimulus would allow money out the door quickly, with many projects not requiring ­development applications or long approvals from local government.

…The government wants to use existing mechanisms to roll out grants and avoid any comparison to the Rudd government's more controversial global financial crisis stimulus programs such as the pink batts disaster.
Don't bother. This is pure Ruddnomics. Or Keynesian stimulus very much in the same mold. Grants for home renovations? There is no economic return on that beyond the obvious short term job creation.
Indeed, given this is now the fourth stimulus package, and urgency is no longer really a question, this goes well beyond Labor's GFC stimulus waste which emerged mid-crisis and had that excuse. This is pure Keynesian "digging holes and filling them in".
But that is OK. That's what Keynesian counter-cyclical stimulus is supposed to be. Fiscal injections poured forth in a timely manner to prevent negative private sector feedback loops into conservatism and deleveraging. It's just a shame that three months into the crisis the Government couldn't think of something more constructive for the economy long term like, you know, more infrastructure. In the sense that the Government has let that pipeline of work collapse, this wasteful stuff is its own fault.
So let's not stand on ceremony. After years of smashing Labor for doing the right Keynesian thing in the GFC, ScoMo is now rebranding doing exactly the same thing, only more not less of it. This is pointedly so given the RBA is out of ammo.
There is one way in which this stimulus is clearly better than Labor's. It does not appear that the home grants will apply to existing dwellings so it will not directly boost house prices, the major blunder made in the Rudd stimulus. The increase in supply can also weigh on prices at the margin longer term.
There is also one way in which it might be worse, or as bad, if this is the precursor to resumed mass immigration but the Government is probably going to struggle on that front in this world of closed and closing borders.
It's a shame that Scotty from Marketing needs to pretend he's doing something different to Rudd Labor, but in this fake world of constant untruths it's not the worst lie that he has told.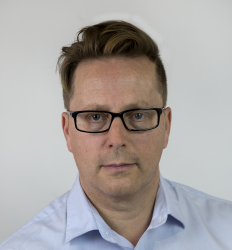 Latest posts by David Llewellyn-Smith
(see all)