With Virgin's sale process in the final stretch, administrator Deloitte wrote to the Federal Government requesting an extension of financial support to stop bidder from walking away:
[Deloitte] is worried bidders for the troubled airline might pull out in the absence of government support for the airline industry…

It said the two current bidders – Boston-based private investment firm Bain Capital, and global investor Cyrus Capital Partners – are not only concerned about Virgin's financial status, but the general future for airlines given the uncertainty over when international travel could resume…

The letter calls on the Government to extend the JobKeeper program for the airline's 10,000 workers for at least another six months, and guarantee Virgin tickets…

"Last night we wrote to government asking for clarification of their intentions regarding future and ongoing support for the aviation industry," Mr Strawbridge said.

"It's important the bidders understand levels of government support so they know how to structure their bids"…

Sources say the letter says the sale process is at a stage where there are two strong bidders wanting to purchase the company.

But it adds that there is a threat to that sale being finalised unless the Government provides clarity around aviation support measures.
However, Prime Minister Scott Morrison ruled out extending the JobKeeper wage subsidy scheme for Virgin Australia:
Mr Morrison rejected the suggestion that JobKeeper be extended for Virgin, saying the best medicine for the airline was for it to start flying again…

"If we're concerned about Virgin employees … it is very important that we open up the domestic borders in this country," he said.

"We need to get planes flying around Australia and if you want to see planes flying around Australia … we need to open up these domestic borders."
Fair enough. But the federal government should at least announce its intentions for the aviation industry so that Virgin's two interested parties can make an informed bid.
While I am no fan of a general extension to JobKeeper beyond its September expiry date, and would prefer to see JobSeeker extended instead, a special case can be made for the passenger aviation industry, given it is most directly impacted by government mandated travel bans (both domestic and international).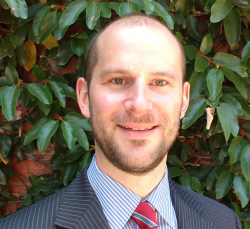 Latest posts by Leith van Onselen
(see all)