And the outrage goes on, at the AFR:
Santos' $2 billion-plus Narrabri gas project is set to proceed for assessment under NSW's independent planning process after the lower house of the state government voted down a bill on a moratorium on coal seam gas that controversially secured Labor's support in the Upper House.

Chief executive Kevin Gallagher said the NSW government was "very sensibly" allowing the planning process to run its course, saying the moratorium would have condemned the state to higher electricity and gas prices.

Santos' Narrabri gas project in northern NSW has been the topic of multiple protests over several years. Dean Sewell

"The most disappointing thing about the passage of the bill is that the NSW Labor Party last night abandoned NSW workers, voting for higher gas and electricity prices, and against NSW jobs and regional development," Mr Gallagher said.

"This all at a time when job creation is more important than ever as we drive the economy out of COVID-19."

The NSW Department of Planning's report on the contentious project, which is opposed by several environmental and local community groups, is expected to be handed to the Independent Planning Commission soon, triggering a 12-week period to make a determination.

The political attempt to block the project, which would involve the drilling of up to 850 gas wells, plus gas processing and water treatment plants in the Pilliga region, comes as the National COVID-19 Coordination Commission's manufacturing taskforce has recommended strategies for a gas-based recovery in manufacturing. The expert committee has called for the lifting of moratoria on onshore gas in NSW and Victoria.
A few years ago, the NSW Chief Scientist issued sixteen guidelines for safe coal-seam fracking. The Berejiklian Government undertook to implement them then didn't.
Green independent council member then brought the gas moratorium bill until the sixteen conditions were fully met.
Now it has been killed by the Coalition and friends in their drive for the "gas-led recovery" using the usual midnight tactics.
Narrabri can now go ahead without meeting ANY of the scientifically mandated safety conditions.
Will it be worth it for the lower prices? Not according to the cartel itself, at The Australian this week:
Work for the ACCC by Core Energy in 2018 independently established that it costs more than $6 to produce gas from existing fields in eastern Australia and up to $8.25 per gigajoule in new projects, before transport, distribution and other commercial costs.
In short:
Santos lied to Australia that it had enough of its own gas when it built its QLD export plant.
When it didn't, Santos diverted and bought up all east coast third party gas, driving local prices to $20Gj as it exported $2Gj gas.
Santos then fought every attempt to change this.
Now that the price has been driven down to $11Gj via reservation, and a new agreement exists between Centre Alliance the Morrison Government to halve that again via more reservation, Santos has destroyed that agreement in favour doing the Narrabri development in NSW which will keep prices at $11Gj while it risks the mass poisoning of the Great Artesian Basin.
In short, this one firm is now stealing money directly from every east coast business and household so that is can toxify their environment for thousands of years.
Thankfully, there's no racism involved so it's all good!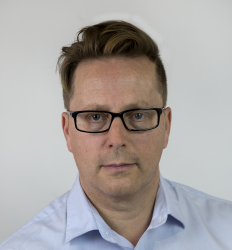 Latest posts by David Llewellyn-Smith
(see all)