We are beginning to see incessant lobbying from retiree groups demanding greater taxpayer support in the wake of COVID-19.
Over the weekend, Fairfax published this special pleading from the Alliance for a Fairer Retirement System:
Older Australians say the retirement system is in crisis and leaving them financially vulnerable, forcing them to call on the Morrison government to consider changes in areas such as the age pension, deeming rates and access to the Commonwealth Seniors Health Card.

The Alliance for a Fairer Retirement System, representing millions of retirees and older investors, has written to key finance and welfare ministers urging reforms including to measures previously introduced to take pressure off the federal budget…

Retirees are facing a string of inter-related hits to their finances. Company dividends are being slashed… Falling interest rates… Income from rental properties have also collapsed… The alliance said it all meant many retired Australians' incomes were being stripped away by the impact of the coronavirus and the situation "could extend for years".

…the alliance wants the government to… [implement] another cut in the deeming rate.

It also wants an automatic revaluation of assets used by Centrelink to determine the pension accessibility for retirees…

The alliance has also called for the government to re-think the taper rate changes it introduced in 2017 that helped save billions in pension payments. The alliance says those changes now mean that couples who may have almost $900,000 in assets are up to $1000 a month worse off in income compared to a couple with $450,000 in assets…

It wants all retirees to have access to the [Commonwealth Seniors Health] card and for the government to promote its availability.
ABC news posted similar:
Sydney couple Barry and Jess Roberts are a case in point.

Until March, the couple lived comfortably mainly off the dividends, including franking credits, paid by a number of Australian companies in which they have invested, including banks.

"I guess you could say we probably enjoyed a net income of $80,000 per year, which easily covered our living expenses and allowed us to go on holidays," Mr Roberts said…

But, when $250,000 was wiped off the value of the couple's shares a few weeks ago and they were told their dividends would either be significantly reduced or disappear altogether, they decided to take drastic action and sell up…

Since then, the couple have been living off their savings and, for the first time, have applied to Centrelink for a part pension…

Ian Henschke of National Seniors Australia said it was clear the pandemic had had a massive impact on many self-funded retirees, especially those who depended on share dividends, and that group needed to be looked after.

The group is calling for a range of additional measures from the Commonwealth to support self-funded retirees during the pandemic, including a lowering of the Pension Loan Scheme rate that would encourage more people to use the program to top up their pension.

It is also calling for a further reduction to the deeming rate — the rate that retirees are "deemed" to have earned for the pension income test — and widening the eligibility criteria for the Commonwealth Seniors Card.
The federal government has already racked-up hundreds of billions of dollars of debt to steer the economy through COVID-19, which will need to be repaid by younger generations. Younger Australians have also been hardest hit by job losses: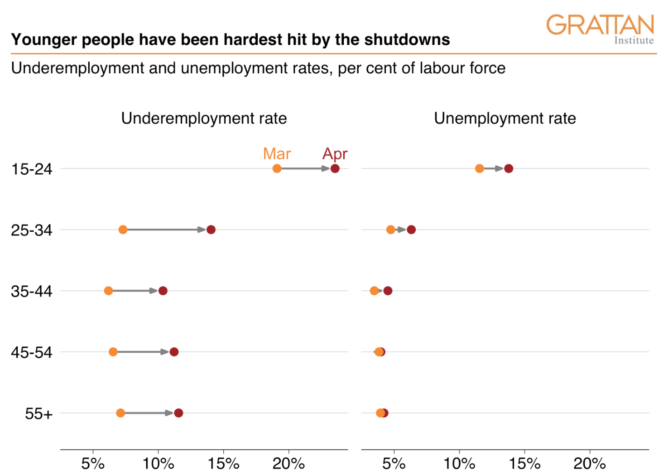 Now retiree groups want to throw billions more onto the debt burden of younger generations so that they can enjoy their retirements in undiminished comfort.
A young reader on r/AusFinance offered some solutions (albeit sarcastic) to retirees crying poor:
Getting a job, or a second job;
Cutting back on the smashed avo and $4 coffees;
Flatsharing;
Consider moving to regional Australia where living expenses are lower; or
Learning to code.
Seriously though, the burden of COVID-19 must be shared throughout the community, not hoisted on younger Australians shoulders. Retirees must also bear some of the pain.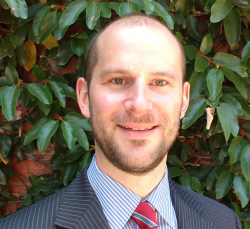 Latest posts by Unconventional Economist
(see all)