It's a laugh a minute for the cynic:
The National Retail Association (NRA) has condemned the Victorian Government for imposing unnecessary red tape on struggling small retailers as Australia enters its first recession in 30 years.

Last night the Victorian Parliament passed the Wage Theft Bill 2020, despite staunch opposition from the small business community. The Victorian Government pushed ahead with this legislation despite concerns raised that adequate federal legislation already exists to address the issue.

NRA CEO Dominique Lamb said that burdening retailers with unnecessary regulation during the current period of economic turmoil only risks seeing more businesses and jobs hit the wall.

"No business should ever underpay their workers a single cent. Fortunately, there are already robust federal laws in place that provide the Fair Work Ombudsman with powers to investigate and , enforce and penalise wage underpayment and this has been highlighted by several high-profile cases in recent times," Ms Lamb said.

"The NRA supports the Fair Work Ombudsman doing their job without the need for duplicate state legislation that may not even be constitutional."

"This legislation comes at a time where the Federal Treasurer has just confirmed that Australia is in its first recession since 1991, and the Prime Minister has declared our current industrial relations system of confusing awards and convoluted enterprise agreements 'not fit for purpose'. Now is not the time to be loading the threat of prison sentences onto the shoulders of businesses merely because they struggled to make sense of an already-broken system.

"There is no legislative gap to be filled. Any further regulation is just going to burden small business without doing anything to safeguard workers from underpayment."

"The Victorian Government has sought to play politics at a time of economic catastrophe when instead it should be working with industry to keep everyday Australians in jobs."
The Fair Work Ombudsman is overwhelmed. Over the past two years, we have witnessed a veritable conga-line of rorts in retail.
This rorting has been widespread and systemic, including: foreign students working at 7-Eleven, petrol stations Caltex and United Petroleum, fast food outlets like Pizza Hut and Dominos, and the like; so-called "skilled" 457 visa holders working in IT, engineering, and other professions; as well as seasonal workers employed as slaves to work on farms. And reams of others.
Fair Work Ombudsman (FWO) Natalie James addressed a Senate inquiry last year examining proposed changes to the Fair Work Act, whereby she conceded that the FWO has limited capacity to combat employers who deliberately ignore workplace laws because they feel that the potential financial penalties for underpaying staff are sufficiently low to make non-compliance worth the risk. Ms James also warned that employers will continue to exploit vulnerable workers unless the sanctions for non-compliance are sufficiently increased to provide a genuine deterrent. From The Canberra Times:
Ms James admitted her office had limited capacity "to disrupt the most deliberate and systemic conduct, or to reverse the apparent culture of non-compliance in high risk industries and sectors".

"While the system is fit-for-purpose to address accidental or negligent non‑compliance, it has proven not to be fit-for-purpose when it comes to addressing the deliberate and systemic unlawfulness that some unscrupulous operators adopt as a business model," she said.

"These operators set up their business model on the basis that a successful investigation or a court imposed penalty is simply a calculated risk or the cost of doing business.

"They consider the likelihood of being caught or the quantum of the penalties to be so low, that it is worth exploiting their workforce"…

"This is not all or even most employers. But it is a pernicious and persistent minority. A minority that is distorting our labour markets and tarnishing our reputation as a fair and decent place to work," she said.

"To put it simply, exploitation cannot be stamped out if the settings remain the same. If something doesn't change, the script will not change and we will continue to see these stories on the front page of our newspapers"…

Ms James addressed the plight of migrant workers paid as little as $10 or less per hour, well below the $17.70 federal minimum wage.

"Stories, frankly, that still shock me on occasion because of the calculated and malevolent motivations behind the appalling treatment that some migrant workers face in our country…"
The legislation is vital if we're ever going to see wage growth. Frankly, as immigration ramps back up, it won't be anywhere near enough.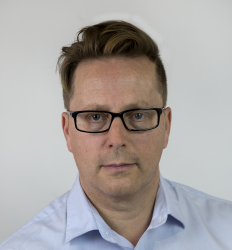 Latest posts by David Llewellyn-Smith
(see all)